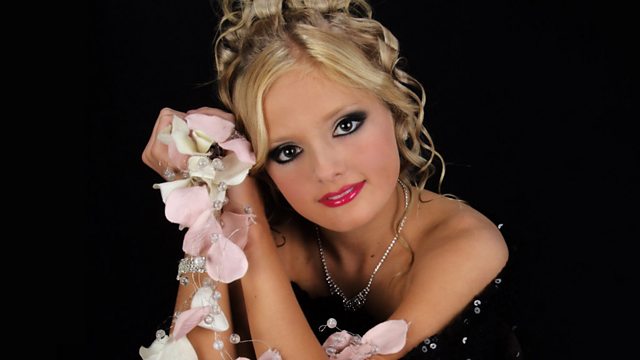 Sasha: Beauty Queen at 11
Documentary about 11-year-old Lancashire schoolgirl Sasha Bennington and her dreams of becoming a model.
Her ambitious mum Jayne and dad Martin have instilled in her that looks and money are the most important things in life and Jayne is actively helping her daughter on the road to stardom. After a model casting and TV appearance, Jayne takes Sasha and her younger brother Max to Dallas to become the first British kids to take part in a kids' beauty pageant.