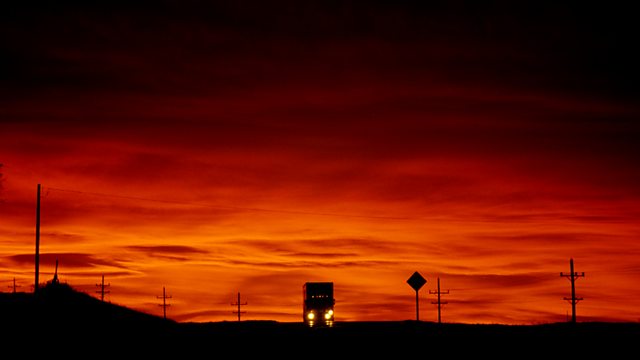 19/07/2008
With John Shea.
Including:
Schumann, Robert (1810-1856): Cello Concerto in A minor
Brahms, Johannes (1833-1897): Symphony No 2
Roman, Johan Helmich (1694-1758): Then Svenska Messan
Couperin, Francois (1668-1733): Ordre No 8 in B minor (Pieces de clavecin)
Zemlinsky, Alexander von (1872-1942): Die Seejungfrau
Chopin, Frederic (1810-1849), arr. Liszt: The Maiden's Wish (Six Polish Songs)
Raitio, Vaino (1891-1945): The Maidens on the Headlands
Granados, Enrique (1867-1916): La maja y el ruisenor (Goyescas)
Beethoven, Ludwig van (1770-1827): Overture (King Stephen)
Vivaldi, Antonio (1678-1741): Concerto da camera in G minor
Byrd, William (c.1543-1623): Content is rich; In fields abroad
Gabrieli, Giovanni (c.1553-1612): Canzon Prima a 5
Bach, Johann Sebastian (1685-1750): Sarabande (Cello Suite No 1, BWV 1007); Presto (Violin Sonata No 1, BWV 1001)
Kuula, Toivo (1883-1918): Festive March
Albinoni, Tomaso (1671-1751): Concerto for two oboes, strings and basso continuo, Op 9
Bach, Carl Philipp Emanuel (1714-1788): Rondo in C minor, Wq 59 No 4
Caccini, Giulio (1551-1618): Amarilli, mia bella (Le Nuove Musiche, Florence 1601); Torna, deh torna (Nuove Musiche e nuova maniera di scriverle, Florence 1614)
Caccini, Francesca (1587-1645?): Maria, dolce Maria (Il primo libro delle musiche a una, e due voci, Florence 1618)
Locatelli, Pietro Antonio (1695-1764): Violin Sonata in D, Op 8 No 2 (X Sonate, Amsterdam 1744)
Pintaric, Fortunat (1798-1867): Fantasia in B flat; Pastorella in B flat
Nielsen, Carl (1865-1931): Pan and Syrinx
Debussy, Claude (1862-1918): Syrinx for solo flute
Ravel, Maurice (1875-1937): Daphnis and Chloe Suite No 2
Strozzi, Barbara (1619-1677): Hor che Apollo e a Theti in seno
Schobert, Johann (c.1735-1767): Keyboard Concerto in G.
Last on