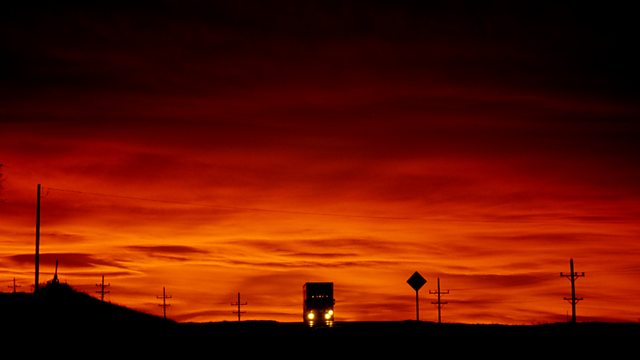 17/07/2008
With John Shea.
Including:
Bach, Johann Sebastian: Prelude and Fugue in C minor, BWV 546; Fantasia and Fugue in A minor, BWV 561
Handel, Georg Frideric: Aria and Variations in D minor; Voluntary in D (Sprituoso and Fugue)
Shostakovich, Dimitry: Symphony No 11 in G minor
Scriabin, Alexander: Prelude and Nocturne for the left hand, Op 9
Sibelius, Jean: Serenade No 2 in G minor for violin and orchestra
Wiren, Dag: Marcia (March) (Serenade for Strings), Op 11
Beethoven, Ludwig van: Quartet in E flat for strings, Op 74 (Harp)
Wassenaer, Unico Wilhelm van: Concerto No 4 in G (Sei Concerti Armonici 1740)
Bull, John: The King's hunt for keyboard, MB XIX 125
Franck, Cesar: Le Chasseur Maudit, symphonic poem (The Accursed Huntsman)
Ravel, Maurice: Chants populaires
Saint-Saens, Camille, arr. R Klugescheid: My Heart At Thy Sweet Voice (Samson and Delilah) - arranged for violin.
Rore, Cipriano de: Amor, che t'ho fatt'io' (Love, what have I done to you and to my goddess also, that, contrary to all my expectations, you should consign me to oblivion?..) (Il quinto libro di madrigali)
Allegri, Lorenzo: Primo Ballo della notte d'amore (instrumental) and Sinfonica (Spirito del ciel) (Il primo libro delle musiche)
Mozart, Wolfgang Amadeus: Symphony No 16 in C
Handel, Georg Frideric: Sonata in A minor for recorder/oboe and continuo, Op 1 No 4
Kuula, Toivo: Prelude and Fugue for orchestra
Sibelius, Jean: Sonatina No 1 in F sharp minor
Debussy, Claude: Premiere rapsodie - arr. for clarinet and orchestra
Berlioz, Hector: Marche hongroise (La Damnation de Faust)
Ravel, Maurice (arr. for winds by Richard McIntyre): Ma Mere l'Oye
Respighi, Ottorino: Rossiniana
Hellendaal, Pieter: Sonata for cello and continuo, Op 5
Haydn, Joseph: Symphony No 104 in D, (London).
Last on