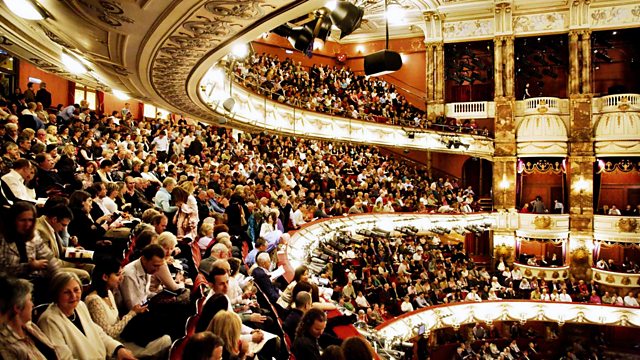 Wozzeck
A new production from the Opera Bastille in Paris of Berg's dark and disturbing modernist opera, directed by Christoph Marthaler and conducted by Sylvain Cambreling, a noted interpreter of 20th-century scores. Baritone Simon Keenlyside sings the title role for the first time, with leading German soprano Angela Denoke as Wozzeck's common-law wife Marie.
Wozzeck, an impoverished soldier stationed in Germany, agrees to undergo medical experimentation in order to gain some extra money for his family. As his mind begins to disintegrate, he experiences dark visions and paranoia until, when confronting his wife about an 'infidelity', he wreaks brutal revenge.
Presented by Andrew McGregor.
With Simon Keenlyside (baritone), Angela Denoke (soprano), Gerhard Siegel (tenor), Roland Bracht (bass), Jon Villars (tenor), David Keubler (tenor), Ursula Hesse von den Steinen (mezzo-soprano), Patrick Schramm (bass), Igor Gnidii (baritone), John Graham-Hall (tenor).
Maitrise des hauts de Seine/Choeur d'enfants de l'Opera national de Paris
Orchestra and Chorus of the Opera National de Paris
Sylvain Cambreling (conductor).
Last on