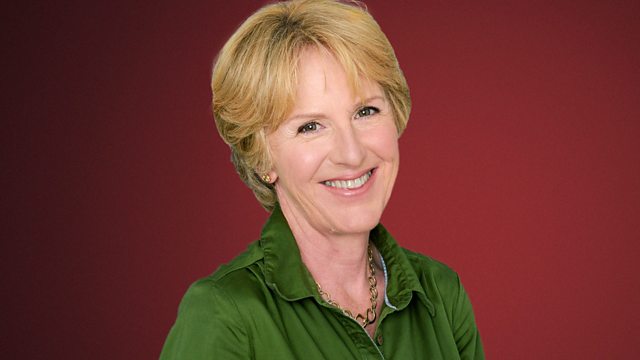 14/07/2008
With John Shea.
Including:
Handel, Georg Frideric, ed. Dart: Clori, mia bella Clori
Handel, ed. Dart: Aminta e Fillide, HWV 83; Haec est Regina Virginum
Byrd, William: Browning a 5; The woods so wild - variations for keyboard
Malecki, Maciej: Symphonic - Dziki golab, las i panna (The wood pigeon, the forest and the maiden)
Chopin, Fryderyk: Piano Concerto No 1 in E minor
Debussy, Claude: Images for orchestra
Bartok, Bela: Andante in A for violin and piano
Chausson, Ernest: Les Serres Chaudes, Op 24
Marais, Marin: Allemande (Pieces de Viole, Book 5); Chaconne (Pieces de Viole, Book 3 No 4); Rondo (Pieces de Viole, Book 3 No 4)
Pierre Pitzl, Mary Jean Bolli (viola da gamba)
Anon: 3 Sephardic Romances: Po que llorax blanca nina (Why do you weep, fair child) (Sarajevo); Paxarico tu te llamas
Scarlatti, Domenico: Sonata in D minor, Kk 9 (Pastorale); Sonata in B minor, Kk 27; Sonata in A, Kk 322
Rossini, Gioachino: William Tell Overture
Grieg, Edvard: Two Lyric Pieces: Evening in the Mountains, Op 68 No 4; At the Cradle, Op 68 No 5
Mozart, Wolfgang Amadeus: Overture (Die Zauberflote)
Handel, Georg Frideric, ed. Dart: Sonata in B flat for oboe and continuo, HWV 357
Gorecki, Henryk Mikolaj: Three Dances for orchestra
Grieg, Edvard: Three Pieces (Slatter) (Norwegian Peasant Dances), Op 72
Kuula, Toivo: Haamarssi (Wedding March) (Three Pieces) (Kappaleita), Op 3b No 2
Holten, Bo: Nordisk Suite
Rangstrom, Ture: Violin Suite 2 (In modo barocco)
Buxtehude, Dietrich: Nun freut euch lieben Christen g'mein - Chorale Fantasy, BuxWV 210
Schubert, Franz: Symphony No 2 in B flat, D125
Vivaldi, Antonio: Autumn (The Four Seasons).
Last on