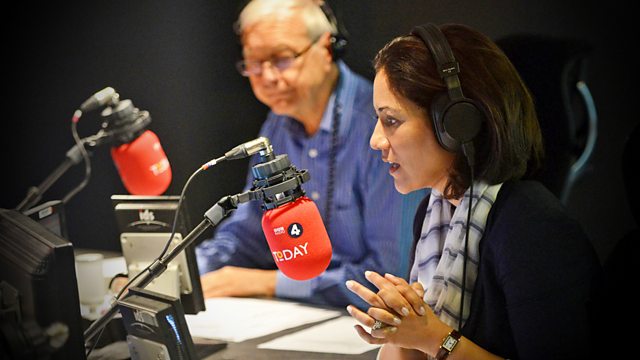 18/07/2008
Presented by Evan Davis and Edward Stourton.
Including:
The British government is to fund a board of Islamic theologians in an attempt to sideline violent extremists. With Ibrahim Mogra of the Muslim Council of Britain.
Nelson Mandela is celebrating his 90th birthday. Southern Africa correspondent Peter Biles has been watching the festivities.
This week the government announced controversial new proposals to reduce knife crime, including longer sentences. But will these new measures have any effect? Angus Stickler visits a youth project in south London to talk to young men convicted of violent crimes.
Thought for the day with John Bell of the Iona Community.
The government is considering rewriting its own rules on borrowing in order to counter the economic slowdown. Lib Dem deputy leader Vince Cable and Shadow Chancellor George Osborne discuss the plans.
Pressure is mounting on the government to sever links with the US company paid to mark school test papers.
Homelessness charity Thames Reach has criticised the government for allowing the drinks industry to sell 9 percent super-strength beers. With Jeremy Swain of Thames Reach, and David Poley of the Portman group.
More than 60 years after Nazi soldiers committed one of France's worst wartime atrocities, a German prosecutor has begun an official investigation into what is often described as the country's forgotten massacre. Paris correspondent Emma Jane Kirby investigates.
Last on