Further Reading

SOURCE TEXTS:

The Annals by Tacitus, A. J. Woodman (Introduction, Translator), (Hackett Publishing Company, 2004)

The Histories (Oxford World's Classics) by Tacitus (Author), D. S. Levene (Editor), W. H. Fyfe (Translator) (OUP, USA; Revised edition, 2001)

The Twelve Caesars by Suetonius, (translator, Robert Graves), (revised with introduction and notes by James Rivers), (Penguin Classics, 2007)

Lives of the Caesars (Oxford World's Classics) by Suetonius, Catharine Edwards (translator & introduction), (OUP, USA, 2001)

Velleius Paterculus: Res Gestae Divi Augusti (Loeb Classical Library) by Velleius Paterculus, (Harvard University Press, 7th printing, 1st edition 1924)

Suetonius (Bristol Classical Paperbacks) by Andrew Wallace-Hadrill, (Bristol Classical Press; New Ed edition 1998)

.

SECONDARY READING:

The Roman Mistress: Ancient and Modern Representations by Maria Wyke (OUP, 2002)

Tacitus: Histories Book II by Tacitus, Edited by Rhiannon Ash, (Cambridge, 2007)

Irony and Misreading in the Annals of Tacitus by Ellen O'Gorman, (Cambridge, 2000)

Latin Historians by C.S.Kraus and A.J.Woodman (Oxford, 1997)

Rhetoric in Classical Historiography by A.J.Woodman (London, 1988)

Tacitus by Ronald Syme (Oxford, 1958)

Texts on Tacitus' Agricola:

"An island nation: re-reading Tacitus' Agricola" in Journal of Roman Studies 91 by Katherine Clarke, (2001), pp. 94-112

Theme of Death in Tacitus:

Death in Ancient Rome by Catharine Edwards (London and New Haven, 2007), chapter 4

Tacitus and the Funerary Baroque by Roland Barthes, pp.162-6 in Susan Sontag (Editor) Barthes: Selected Writings (London, 1982)
Featured in...
Historical themes, events and key individuals from Akhenaten to Xenophon.

Browse the Ancient Rome era within the In Our Time archive.
In Our Time Downloads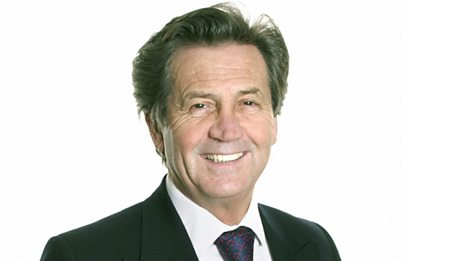 Every episode of In Our Time - available to download to listen to when & where you want.