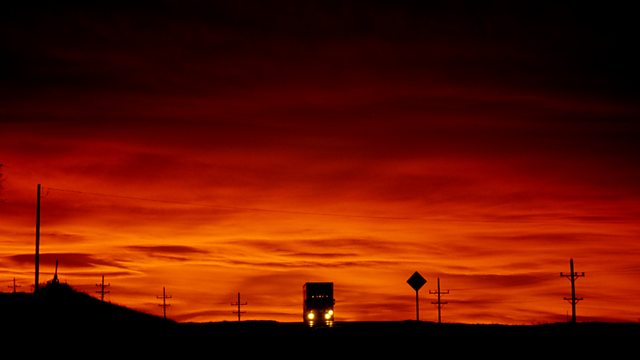 09/07/2008
With Jonathan Swain.
Including:
Chambonnieres, Jacques Champion (1601/2-1672): Pavane in G minor for harpsichord; Suite in D for harpsichord
Couperin, Louis (c 1626-1661): Prelude and Suite in F for harpsichord; Two Fantasies for harpsichord
D'Anglebert, Jean-Henry (1629-1691): Trois pieces du Vieux-Gautier for harpsichord; Tombeau de Chambonnieres for harpsichord
Chambonnieres: Passacaglia for harpsichord
Tchaikovsky, Pyotr Il'yich (1840-1893): Symphony No 6 (Pathetique)
Schubert, Franz (1797-1828): Der Hirt auf dem Felsen
Lhotka, Fran (1883-1962): String Quartet in G minor
Strauss, Richard (1864-1949): Horn Concerto No 2 in E flat
Eckhard, Johann Gottfried (1735-1809): Andantino (Sonata in A, Op 1 No 4)
Kreisler, Fritz (1875-1962): Nina, after Tre Giorni son che Nina - by Giovanni Pergolesi
Rosenmuller, Johann (c 1619-1684): De profundis - Psalm 129
Weber, Carl Maria von (1786-1826): Divertimento assai facile for guitar and fortepiano, Op 38
D'India, Sigismondo (c 1582-c 1629): Se Tu Silvio crudel
Haydn, Joseph (1732-1809) or possibly Pleyel: Divertimento (Feldpartita) in B flat, H II 46, arr. for wind quintet
Brahms, Johannes (1833-1897): Academic Festival Overture
Groneman, Johannes Fredericus (1710-1778): Flute Sonata in G
Weelkes, Thomas (1576-1623): When David heard (O my son Absalom)
Schubert, Franz (1797-1828): Symphony No 3 in D
Gabrieli, Andrea (c 1533-1586): Ricercar settimo tono; Come voi tu ch'io viva a 6
Moniuszko, Stanislaw (1819-1872): Overture (Paria)
Milhaud, Darius (1892-1974): Scaramouche (Suite for 2 pianos after incidental music for Le medecin volant)
Rebel, Jean-Fery (c 1666-1747): Les Elemens
Allegri, Gregorio (1582-1652) (abellimenti by Stanislaw Krupowicz): Miserere mei Deus for 9 voices (Psalm 51).
Last on