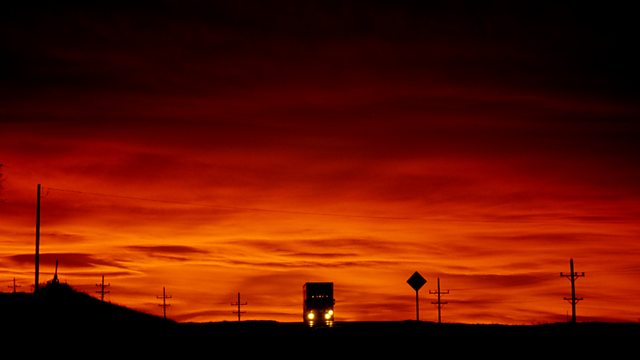 03/07/2008
With Jonathan Swain.
Including:
Beethoven, Ludwig van (1770-1827): Piano Concerto No 4 in G, Op 58
Szymanowski, Karol (1882-1937): Stabat mater for soloists, chorus and orchestra, Op 53
Schubert, Franz (1797-1828): Quartet No 14 in D minor (Death and the Maiden)
Holst, Gustav (1874-1934): The Planets, Op 32
Haydn, Joseph (1732-1809): Symphony No 8 in G, H I 8 (Le soir)
Pergolesi, Giovanni Battista (1710-1736): Concerto in B flat for violin, strings and continuo
Schumann, Clara (1819-1896): 4 Pieces fugitives for piano, Op 15
Lassus, Orlande de (1532-1594): Iam lucis orto sidere
Janacek, Leos (1854-1928): Suite for Orchestra, Op 3
Locatelli, Pietro Antonio (1695-1764), arr. Geert Bierling: Introduttione teatrale in F, Op 2 No 4
Bach, Johann Christoph Friedrich (1732-1795): Sinfonia in D minor for strings and continuo
Muffat, Georg (1653-1704): Sonata (Concerto No XI in E minor - Delirrium amoris)
Liszt, Franz (1811-1886), after Schubert: Soirees de Vienne No 6 in A minor (9 valses caprices for piano, S427)
Rautavaara, Einojuhani (b 1928): Canticum mariae virginis
Villa-Lobos, Heitor (1887-1959): Bachianas Brasileiras No 5
Avison, Charles (1709-1770): Concerto grosso No 4 in A minor (after Domenico Scarlatti)
Scarlatti, Domenico (1685-1757): Sonata in C, Kk420
Gastoldi, Giovanni G (1550-1622): Cieco amor no ti cred'io
Kodaly, Zoltan (1882-1967): Adagio
Elgar, Edward (1857-1934): The Severn Suite, Op 87
Bach, Johann Sebastian (1685-1750): Partita No 3 in E for solo violin, BWV 1006
Gershwin, George (1898-1937): An American in Paris.
Last on