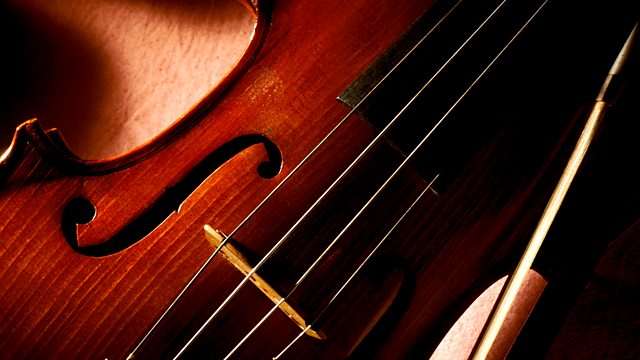 Focusing on Victoria's extensive collection of music for Holy Week, Donald Macleod and Jeremy Summerly explain how the composer took full advantage of the opportunities open to him in 16th-century Rome - an exciting city for any budding musician or priest. He was employed as a musician at two of the local Spanish churches and at two of the city's Jesuit colleges before being fast-tracked to the priesthood.
Lauda Sion Salvatorem
Joseph Cullen (organ continuo)
Choir of Westminster Cathedral
James O'Donnell (Master of Music)
Tenebrae Responsaries for Good Friday (Second Nocturn)
Tallis Scholars
Peter Phillips (director)
Lamentations for Good Friday (Lectio I)
The Sixteen
Harry Christophers (director)
Motets: Estote Fortes in Bello; Veni Sponsa Christi (1585)
The Cardinall's Musick
Andrew Carwood (director)
Crucifixus missa quam pulchri sunt
Juan Carlos Rivera (vihuela)
St John's Passion
La Colombina
Josep Cabre (conductor).
Last on