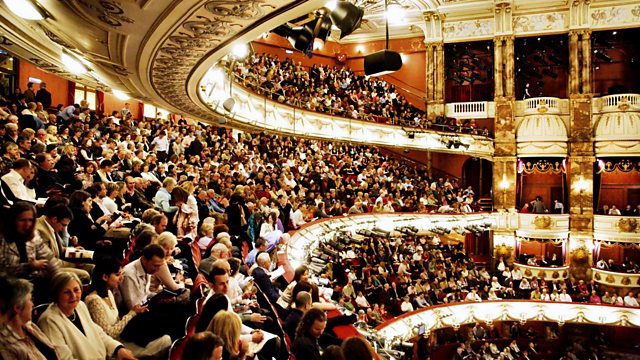 Birtwistle's Punch and Judy
In an ENO production from London's Young Vic Theatre, Edward Gardner conducts a performance of Harrison Birtwistle's controversial modernist opera, featuring bass Andrew Shore and mezzo-soprano Lucy Schaufer in the title roles.
The composer's first work for the stage, Punch and Judy takes its inspiration from the traditional seaside puppet shows and follows Mr Punch as he murders a succession of characters, including his own baby, while pursuing his dream girl, Pretty Polly.
Presented by Ivan Hewett.
With Andrew Shore (bass), Lucy Schaufer (mezzo-soprano), Gillian Keith (soprano), Ashley Holland (baritone), Graham Clark (tenor) and Graeme Broadbent (bass).
Orchestra of English National Opera
Edward Gardner (conductor).
Last on