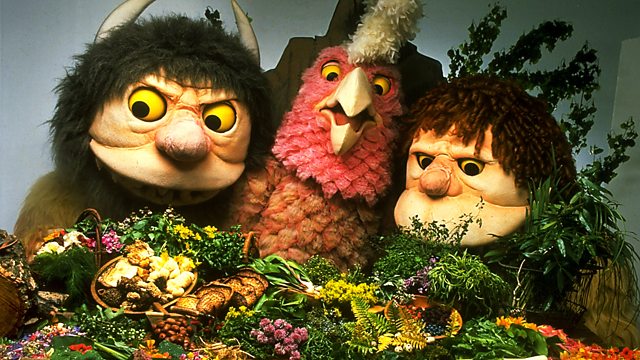 Who the Wild Things Are
Another chance to hear Philip Glassborow's exploration of the origins and immense appeal of "Where the Wild Things Are", the multi-million selling children's classic by the late Maurice Sendak
The story of Max's adventures when he sails away to the land where the Wild Things Are has become an acknowledged classic of children's literature since it won the American Caldecott Medal for the Most Distinguished Picture Book of the Year in 1964. But what is it really about and what are the reasons for its immense appeal? Generations of children, parents, teachers and psychoanalysts have had their opinions. And, intriguingly, over the years, Sendak himself, who died recently aged 83 - has offered not one but many different stories of its genesis.
Did it grow out of the over-protective love of his mother, the stories told to him by his father, comments made by his foreign-sounding aunts and uncles (their hairy nostrils and warty faces peering down and declaring "you're so good I could eat you up!" .....) the insecurity of immigrant life in Depression New York, the deaths of most of his family in the Holocaust, his love of the movie King Kong......or all of these things?
Presenter Philip Glassborow talks with Sendak's British editor, Judy Taylor, to his long-time friend, the distinguished writer and playwright Tony Kushner and to the American children's literature expert Leonard Marcus, who takes him back to the haunts of Sendak's childhood in Brooklyn. He is astonished to discover that in all the extensive press, radio and television coverage of Sendak, nobody has ever thought to consult any children. Every great children's book, has a world beyond its creator and here the Year 2 children of an Oxfordshire primary school have their say. Angry mothers and fathers with big hairy feet both feature in their interpretations of who the Wild Things really are.
With a thrilling new reading by Henry Goodman and extensive use of Jewish Klezmer music, this programme will shed new light on who the Wild Things really are and act as a fitting legacy to the late, great master.
Producer Beaty Rubens.