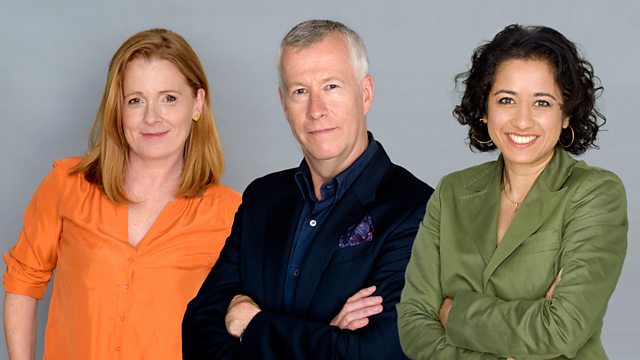 27/06/2008
Presented by Kirsty Lang.
Including:
After retiring from professional tennis 18 months ago, Martina Navratilova has been working with the Czech artist Juraj Kralik, hitting paint-covered tennis balls at a canvas. Navratilova and Kralik discuss their art.
After two decades Hammer Films returns with Beyond the Rave, an online serial about vampires. Horror expert Kim Newman reviews.
Music journalist Rob Hughes discusses two albums with the distinctive American West Coast sound: Beach Boy Dennis Wilson's Pacific Ocean Blue and Fleet Foxes' eponymous debut album.
Juan Gabriel Vasquez talks about his new novel The Informers. Set in Colombia during the Second World War, it describes the confrontation between Jewish refugees and Nazi supporters.
Last on