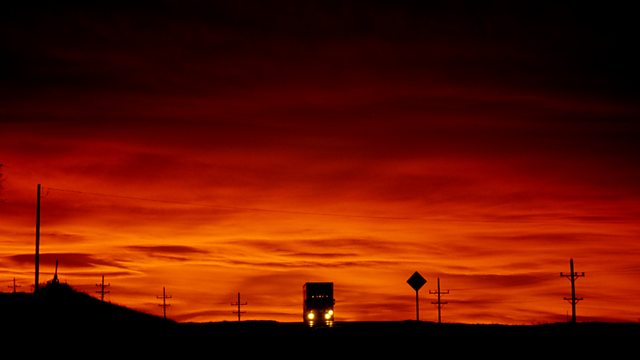 16/06/2008
With Susan Sharpe.
Including:
Irgens-Jensen, Ludvig (1894-1969): Japanischer Fruhling
Mahler, Gustav (1860-1911): Symphony No 5 in C sharp minor
Szymanowski, Karol (1882-1937): The Fountain of Arethusa (Myths for violin and piano)
Schobert, Johann (c 1735-1767): Keyboard Concerto in G
Lajtha, Laszlo (1892-1963): Three Nocturnes
Beethoven, Ludwig van (1770-1827): Five Scottish and Irish Folksongs
Mozart, Wolfgang Amadeus (1756-1791): Haffner Symphony
Bach, Johann Sebastian (1685-1750): Pedal-exercitium in G minor; Chorale prelude: Dies sind die heil'gen zehn Gebot
Bach, Carl Philipp Emanuel (1714-1788): Cantata: Heilig, Heilig
Tartini, Giuseppe (1692-1770): Concerto in D minor for violin and strings
Haydn, Joseph (1732-1809): Sonata in E minor for piano, H XVI 34
Durante, Francesco (1684-1755): Concerto per quartetto No 6 in A for strings
Meijering, Chiel (b 1954): La vengeance d'une femme
Palestrina, Giovanni Pierluigi da (c 1525-1594): Ascendo ad Patrem
Rubinstein, Anton (1829-1894): Melody in F, Op 3 No 1
Abel, Carl Friedrich (1723-1787): Symphony in E flat
Ibert, Jacques (1890-1962): Trois pieces breves
Solnitz, Anton Wilhelm (c 1708-c 1752-3): Sinfonia in A for strings and continuo, Op 3 No 4
Dela, Maurice (1919-1978): Sonatine
Gluck, Christoph Willibald (1714-1787): Elena's aria - Non piu! L'eroe trojano, illustri atleti; Lodi al Nume nell'arco possente (Paride ed Elena, Act 3)
Mozart: Aria: Deh vieni alla finestra (Don Giovanni, Act 2, Sc 1)
Couperin, Francois (1668-1733): Treizieme concert a deux violes (Les gouts reunis ou nouveaux concerts)
Eyck, Jacob van (c 1590-1657): Preludium ofte Voorspel
Gassman, Florian Leopold (1729-1774): Stabat mater
Beethoven: Sonata No 30 in E for piano
Haydn: Quartet in G minor for strings, Op 20.
Last on