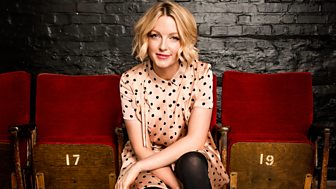 Lauren Laverne
Music and chat with Lauren Laverne.
A history of doomed nuptials from Kate Bush to Bat For Lashes includes a surprising tune

...but you can still trawl through our extensive archives and find some downloadable gems

Check out Lauren's personal playlist of her favourite music from across the BBC.
Compilation of the Week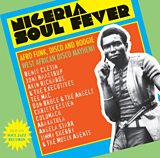 Nigeria Soul Fever: Afro Funk, Disco and Boogie - West African Disco Mayhem!
Soul Jazz Records' new Nigeria Soul Fever is their first release to explore the vast wealth of Nigerian music recorded in the 1970s. Packed-full with Afro-Funk, Disco and Boogie all from Nigeria, it brings together a small handful of the artists who have seen the light of day outside Africa (Joni Haastrup, Tee Mac, Christy Essien), with  a collection of killer tracks completely unknown outside of Nigeria.
Pulled together by DJ and author Bill Brewster (who we had a lovely catch up with at Glastonbury) these recordings were made at a time when Nigeria's trade restrictions banned imported records. Whilst new musical trends (such as American soul, funk, disco etc) entered and influenced the country, the local music scene remained just that – local. Consequently, these recordings remain practically unknown to anyone outside of the country.