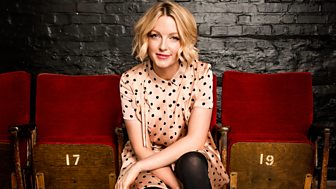 Lauren Laverne
Music and chat with Lauren Laverne.
Check out Lauren's personal playlist of her favourite music from across the BBC.

A history of doomed nuptials from Kate Bush to Bat For Lashes includes a surprising tune
Compilation of the Week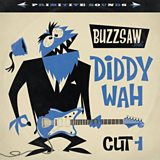 Buzzsaw Joint: Diddy Wah - Cut 1
Buzzsaw Joint was born of a club offering Londoners the chance to revel in the sounds of good ol' trashy rock n' roll in all its vintage vinyl forms. Club top-cat, Fritz, then took the Buzzsaw sounds online with a series of mixes created by record fiends from all over the globe. Now, the high-octane energy of Buzzsaw Joint has released the first of a run of compilations on Stag-O-Lee.
'Cut 1' is curated by Diddy Wah, also known for his Heavy Sugar club nights and NTS Radio show. There are sixteen tracks all recorded between 1959-1962, featuring Sonny And Premiers, Bobby December And The Famous Renegades, Gabriel And The Angels, Rex Garvin And The Mighty Cravers, Bunker Hill, and Ray Vernon & The Raymen.