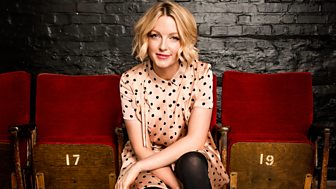 Lauren Laverne
Music and chat with Lauren Laverne.
A history of doomed nuptials from Kate Bush to Bat For Lashes includes a surprising tune

Check out Lauren's personal playlist of her favourite music from across the BBC.

...but you can still trawl through our extensive archives and find some downloadable gems
Compilation of the Week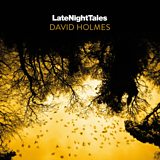 Late Night Tales: David Holmes
The long running and always excellent Late Night Tales series released its latest edition on Friday 21st October, and the latest curator is musician, composer and friend of the show David Holmes. Unsurprisingly, for someone au fait with all matters cinematic, David's mix creates an endlessly evolving filmic audio landscape, with tracks ranging from Steve Jones to a collaboration with Jon Hopkins.
Here's David to explain: "Memory, Love, Living, Family, Friendship, Healing, Death and The Afterworld are some of the themes I wanted to explore within this record. Although these strong themes and tracks are personal to me, I also wanted it to be a great listen that was unpredictable yet had a seamless flow - a journey that was personal to me yet to the listener a great compilation of music that they may or may not have heard before. I hope I've succeeded in the later."