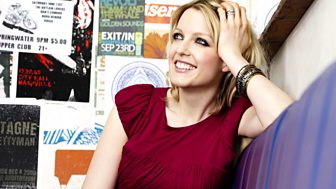 Lauren Laverne
Music and chat with Lauren Laverne.
Check out Lauren's personal playlist of her favourite music from across the BBC.

The elusive musician talks about his past, his return, & playing live
Compilation of the Week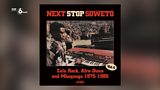 This week's featured compilation is the fourth in Strut Records' Next Stop Soweto series, which showcases music made during Apartheid in South Africa. The focal point of this installment is 'Zulu Rock, Afro Disco and Mbqana 1975-1985'. It was an era that saw the music scene of South Africa grow, change, and thrive, in spite of the oppressive conditions under which the artists had to somehow operate. Contemporary musicians started looking outwards to other scenes, and so touches of punk, funk, soul, and disco found their way into the South African ethos. It was the music of this period that would set the scene for the 'world music' explosion of the 1980s, where the country's vibrant output would find a global stage. Next Stop Soweto is released on the 23rd of March, but we will be playing songs from it all week long.
People's Playlist on BBC Playlister