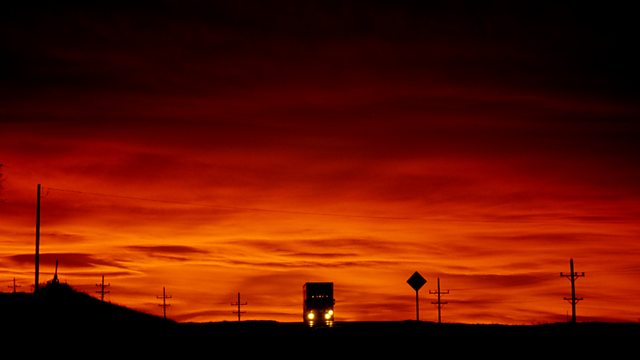 13/06/2008
With Jonathan Swain.
Including:
Mozart, Wolfgang Amadeus (1765-1791): Sinfonia concertante, K364
Strauss, Richard (1864-1949): An Alpine Symphony, Op 64
Brumel, Antoine (c 1460-c.1515): Agnus Dei (Et ecce terrae motus)
Piston, Walter (1894-1976): Prelude and Allegro
Handel, George Friedrich (1685-1759): Cantata Delirio amoroso, HWV 99 (Da quel giorno fatale)
Enescu, George (1881-1955): Violin Sonata No 2
Brahms, Johannes (1833-1897): Schicksalslied, Op 54
Abel, Carl Friedrich (1723-1787): Symphony, Op 10 No 2
Gershwin, George (1898-1937): Three Preludes (arr. for two pianos)
Bach, Johann Sebastian (1685-1750), orch Schoenberg: Chorale Prelude, BWV 654
Martin, Frank (1890-1974): Five Ariel Songs
Haydn, Joseph (1732-1809): Trumpet Concerto in E flat
Telemann, Georg Philipp (1681-1767): Violin Sonata in A
Bach, Johann Sebastian (1685-1750): Fantasie in A minor, BWV 922
Faure, Gabriel (1845-1924): En sourdine; Clair de lune
Schreker, Franz (1878-1934): Fantastic Overture, Op 15
Vivaldi, Antonio (1678-1741): Concerto da camera in D, RV 95
Gesualdo, Carlo (c 1560-1613): Merce grido piangendo (Madrigali libro quinto, Gesualdo 1611); Luci serene e chiare (Madrigali
Pettersson, (Gustav) Allan (1911-1980): Two Elegies (1934); Romanza for violin and piano
Sances, Giovanni Felice (c 1600-1679): Cantada sopra il passacaglia Usurpator tiranno (Cantade a doi voci, libro secondo,
Schmelzer, Johann Heinrich (c 1620-1680): Sonata per chiesa et camera (for 5 Tromba, 2 Violini, 4 Viole, Violone, Tiorba, 2 Organi)
Copland, Aaron (1900-1990): Danzon Cubano
Nielsen, Carl (1865-1931): Wind Quintet, Op 43
Locatelli, Pietro Antonio (1695-1764): Concerto in E flat, Op 7 No 6
Hummel, Johann Nepomuk (1778-1837): Piano Quintet in E flat major/minor, Op 87.
Last on