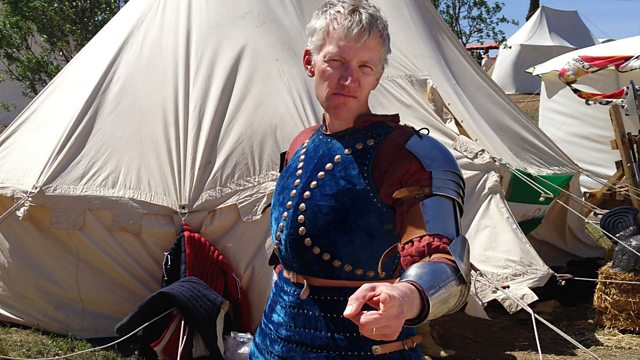 An English Wife in Berlin - The Great Thames Disaster
An English Wife in Berlin
Making History listener Monica Yunnie believes that there is a family link to a Princess Evelyn Blucher who was born in Brighton in 1876 and was the daughter of Frederick Stapleton Bretherton. In 1907 she married Prince (then Count) Blucher, an Anglophile whose father had quarrelled with the Austrian-Prussian government and lived on the island of Herm which he leased from Britain. At the outbreak of war in 1914, Evelyn and her husband were forced to leave London and head for Germany where they lived out the war in the Esplanade Hotel.
During these years, Evelyn kept a diary which was published by E P Dutton in 1920 and called An English Wife in Berlin. This, now little-known book reveals much about the life of the aristocracy during the war and sheds some light on the breakdown of society in Germany in 1918. Making History consulted Dr Matthew Stibbe at Sheffield Hallam University.
The Great Thames Disaster
Making History listener Carole Trowbridge contacted the programme to find out a pleasure boat disaster on the Thames on 3rd September 1878 in which around 600 people died. Her great, great grandfather was the Captain of a paddle steamer the Princess Alice which was returning to central London after taking day trippers down the river to places such as Gravesend. She had almost completed her journey when at 7.40pm the steam collier Bywell Castle collided with her and cut her in two. She sank in minutes.
The tragedy led to changes in navigation laws on Britain's inland waterways, forcing boats to pass each other 'port to port'. Making History consulted the maritime historian Hannah Cunliffe and Frances Ward of the Greenwich Heritage Centre.
Last on