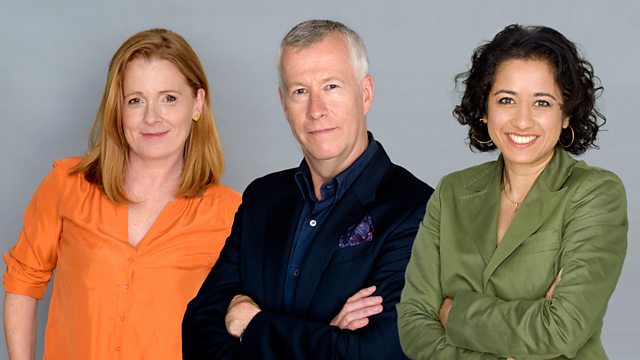 09/06/2008
Arts news and reviews with Mark Lawson.
Including a review by film critic Adam Smith of Louis Leterrier's remake of The Incredible Hulk; a selection of non-football TV programmes chosen by the Daily Telegraph's arts editor-in-chief Sarah Crompton; and film critic Kim Newman reflecting on horror movie plots as the classic Japanese horror film Hair Extensions is released on DVD.
And Mexican tenor Rolando Villazon talks to Mark as he returns to the Royal Opera House to sing the title role in a production of Verdi's Don Carlo directed by Nicholas Hytner and he releases an album of arias from Ponchielli to Donizetti.
Last on