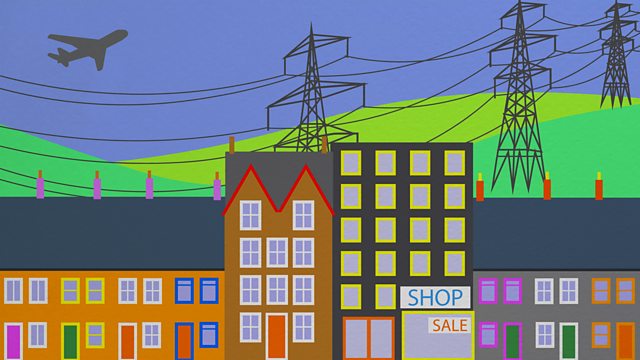 09/06/2008
Presented by Winifred Robinson and Liz Barclay.
According to a report, five greengrocers close every week - are the supermarkets to blame? We speak to chief executive of the Association of Convenience Stores James Lowman and the owner of a fruit and vegetable store in Northumberland Justin Smart.
Author Alexandra Harney talks about her new book The China Price: The True Cost of Chinese Competitive Advantage.
Radio for the deaf: National Public Radio in America is piloting the use of subtitles on digital radios.
Last month saw the launch of the world's largest fleet of battery-powered cars. What's the technology that's pushing this forward? With guests national engineering manager at TNT Steve Davis, professor of chemistry at St Andrews University Peter Bruce and automotive analyst from Global Insight Paul Newton discuss the issues.
According to the Petrol Retailers Association, there are now fewer people selling fuel to motorists than at any time since 1912. We speak to Arthur Renshaw from Experian Catalist.
Water companies are to take a national approach to dealing with the problem of bogus callers. We speak to Don Pape, a victim of bogus calls, and chief executive of Water UK Pamela Tayloe.
Research published to mark the start of Carers' Week suggests that many carers in the UK compromise their own health coping with the stress and strain of looking after someone else. We speak to Sheila Peart, a full-time carer to her husband Tony, and chief executive of Counsel and Care Stephen Burke.
Last on