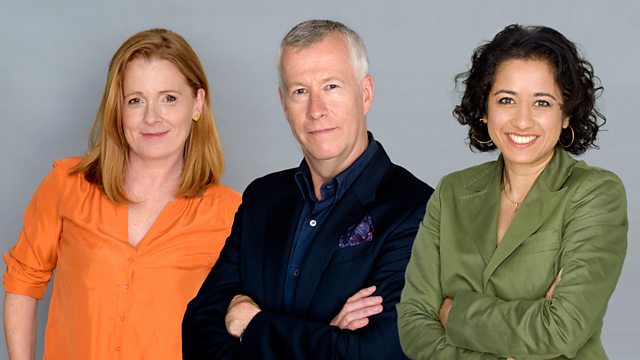 06/06/2008
Arts news and reviews with Kirsty Lang.
Including a look at a new satirical TV drama by Tony Saint focusing on the young Margaret Thatcher in the 1950s and her determination to get selected for a winnable Tory seat, charting her battle with that traditional bastion of post-war conservatism - the Conservative Party.
American author Siri Hustvedt discusses why she uses part of a memoir her father left her family as part of her new novel The Sorrows of an American, which follows a psychiatrist trying to trace aspects of his father's past. She talks about her interest in psychiatry and how she and husband Paul Auster cope with having two novelists in the same household.
Curator Richard Cole discusses one of the world's foremost collections of self-playing musical instruments at the newly re-housed Musical Museum in Brentford, West London, and 75 years after America's first drive-in cinema, Andrew Collins examines the outdoor movie theatre's influence on music, film and culture.
Last on