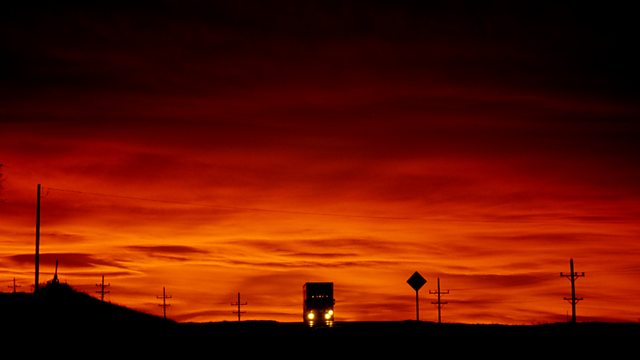 04/06/2008
With Jonathan Swain.
Including:
Bach, Johann Sebastian (1685-1750): Flute Sonata No 1, BWV 1030
Falla (1876-1946): Harpsichord Concerto
Vivaldi, Antonio (1678-1741): The Four Seasons
Schubert, Franz (1797-1828): Der Konig von Thule (The King of Thule), D367; Rastlose Liebe (Restless Love), D138
Bruckner, Anton (1824-1896): Symphony No 4 in E flat (Romantic)
Godard, Benjamin (1849-1895): Berceuse de Jocelyn
Wolf-Ferrari, Ermanno (1876-1948): Suite-concertino in F for bassoon, string orchestra and two horns, Op 16
Britten, Benjamin (1913-1976): Five Flower Songs
Mendelssohn, Felix (1809-1847): Rondo capriccioso in E for piano, Op 14
Kabalevsky, Dimitri (1904-1987): Comedians Suite
Abel, Carl Friedrich (1723-1787): Sonata in A for cello and continuo
Mozart, Wolfgang Amadeus (1756-1791): Fantasy in C minor, K396
Tchaikovsky, Pyotr Il'yich (1840-1893): Introduction and waltz (Eugene Onegin, Op 24)
Telemann, Georg Philipp (1681-1767): Concerto in D for trumpet and orchestra
Chabrier, Emmanuel (1841-1894): Espana - rhapsody for orchestra
Rore, Cipriano de (1515/16-1565): O socii neque enim/Durate
Schumann, Robert (1810-1856): Fantasiestucke, Op 73
Fesch, Willem de (1687-1757): Concerto in B flat, Op 10 No 2
Faure, Gabriel (1845-1924): Pavane for orchestra, Op 50
Squire, William Henry (1871-1963): Tarantella for cello and piano, Op 23
Messiaen, Olivier (1908-1992): O Sacrum Convivium!
Schumann, Clara (1819-1896): Scherzo in D minor for piano, Op 10 No 1
Brahms, Johannes (1833-1897): String Quintet No 2 in G, Op 111
Stravinsky, Igor (1882-1971): Octet for wind instruments
Chamber Ensemble
Beethoven, Ludwig van (1770-1827): Adagio for musical clock, WoO 33
Sjogren, Emil (1853-1918): Cello Sonata in A, Op 58.
Last on