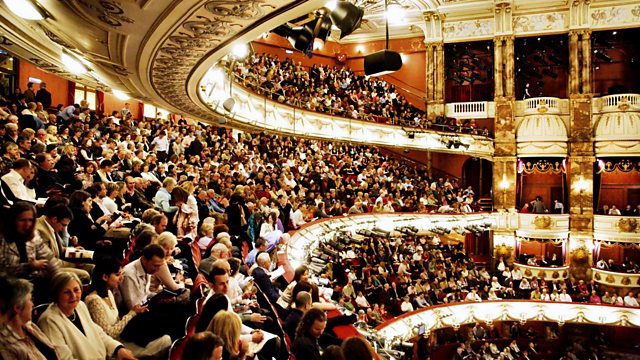 Birtwistle's The Minotaur
In a performance given at the Royal Opera House, Covent Garden in April 2008, Antonio Pappano conducts John Tomlinson in the title role, with Christine Rice as Ariadne in the world premiere of Harrison Birtwistle's latest opera, based on the classic Greek myth.
Hidden away deep in the labyrinth in Crete is a man with a bull's head who feeds on young men and women sent as tribute from Athens. One day the hero Theseus arrives among these innocents and with the help of Ariadne and her thread, he ventures into the labyrinth intending to kill the beast.
Presented by Ivan Hewett.
With Christine Rice (mezzo-soprano), John Tomlinson (bass), Johan Reuter (baritone), Rebecca Bottone (soprano), Pumeza Matshikiza (soprano), Wendy Dawn Thompson (mezzo-soprano), Christopher Ainslie (countertenor), Timothy Mead (countertenor), Amanda Echalaz (soprano), Andrew Watts (countertenor), Philip Langridge (tenor).
The Royal Opera Chorus
The Orchestra of the Royal Opera House
Antonio Pappano (conductor).
Last on