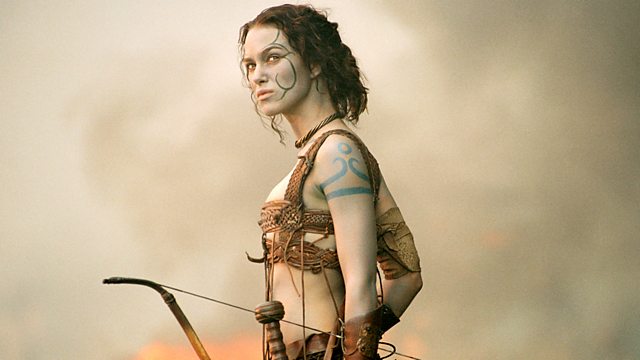 King Arthur
Retelling of the Arthurian legend starring Clive Owen and Keira Knightley, set in the dark days after the Romans left Britain.
Artorious Castus and his band of Sarmatian cavalry are about to be discharged from the Roman army, but have one final task to perform - they must rescue a Roman priest and his family before the land is overrun by Saxons.
But there is another danger lurking on the road to freedom - the Woads, British rebels who hate the Romans, but who are also threatened by the Saxons.
Credits
| Role | Contributor |
| --- | --- |
| Arthur | Clive Owen |
| Guinevere | Keira Knightley |
| Lancelot | Ioan Gruffudd |
| Tristan | Mads Mikkelsen |
| Merlin | Stephen Dillane |
| Bors | Ray Winstone |
| Dagonet | Ray Stevenson |
| Galahad | Hugh Dancy |
| Cerdic | Stellan Skarsgard |
| Cynric | Til Schweiger |
| Jols | Sean Gilder |
| Gawain | Joel Edgerton |
| Director | Antoine Fuqua |
| Producer | Jerry Bruckheimer |
| Bishop Germanius | Ivano Marescotti |
| Producer | Ned Dowd |
| Marius Honorius | Ken Stott |
| Writer | David Franzoni |
| Ganis | Charlie Creed-Miles |
| Lancelot's Father | Clive Russell |
| Writer | John Lee Hancock |
| Composer | Hans Zimmer |