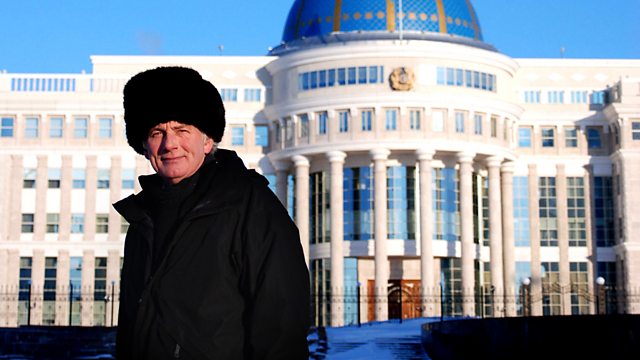 Historian and writer Dan Cruickshank celebrates architecture as a creative force as he explores the world's greatest cities, buildings and monuments. Dan examines buildings as gigantic statements of power. The fantasies of dictators, kings, sultans, warriors and the ruling classes are all exposed as Dan explores the world's palaces of power in Romania, the Middle East, the American South, Turkey and Kazakhstan.
Dan tells the story of Ceausescu's Palace in Romania, a colossal palace built by the 20th century's last communist dictator. He then travels to the Middle East to see Marqab Castle in Syria, constructed by the Crusaders to vanquish Muslims.
In New Orleans Dan explores an imposing plantation house which is in stark contrast to the slave cabins that it sits next to, and explores the living legacy of slavery. He also tells the history of the Topkapi Harem in Istanbul, a place where women too were slaves - but where they could also give birth to the country's next emperor. And finally, he visits Astana in Kazakhstan, one of the newest capital cities of the 21st century.
Last on
Credits
| Role | Contributor |
| --- | --- |
| Presenter | Dan Cruickshank |
| Executive Producer | Basil Comely |
Buy online
Buy online
Available on: DVD or Blu-ray
From suppliers including: Amazon DVDs, base.com