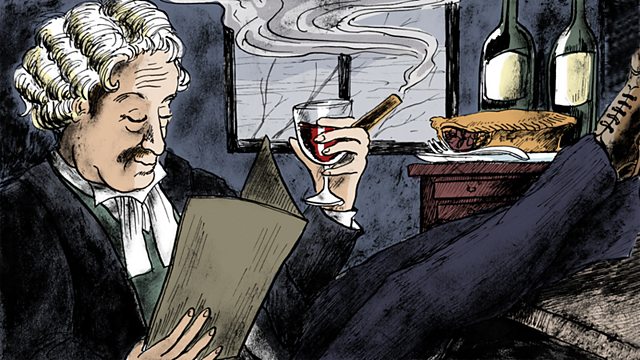 John Mortimer's two part Radio 4 Rumpole story brings us the magician of the Old Bailey at his implacable best as he defends our ancient freedoms, while remaining uneasy about exactly what his wife Hilda is up to in her continuing friendship with a high court judge
ASBOs may be the pride and joy of new Labour, but they don't cut much ice with Horace Rumpole; he takes the old fashioned view that if anyone is going to be threatened with a restriction of their liberty then some form of meaningful legal procedure ought to be put in place.
Not that Hilda agrees of course, but she's too busy completing her memoirs and planning a radical new career to dissuade him from taking an interest when one of the Timson children is given an ASBO for playing football in the street. And if that wasn't enough, Rumpole's colleagues have voiced some rather prudish objections to the small cigars and glasses of red wine he enjoys in his room in Chambers. They may even slap an ASBO on him, which won't help his cause of being appointed a QC at long last!
Cast:
Horace Rumpole ..... Timothy West
Hilda Rumpole ..... Prunella Scales
'Soapy Sam' Ballard ..... Michael Cochrane
Bonny Bernard ..... Nicholas le Prevost
Prosecutor Parkes ..... Roger May
Madam Chair of Magistrates ..... Jillie Mears
Graham Wetherby ..... David Holt
Lars Bergman ..... Matthew Morgan
Judge Bullingham ..... David Shaw-Parker
Fig Newton ..... Geoffrey Whitehead
Producer/Director: Marilyn Imrie
A Catherine Bailey production for BBC Radio 4.
Last on
More episodes
Previous
You are at the first episode