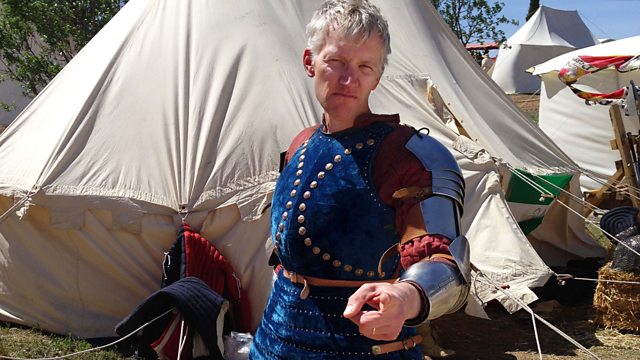 Operation Polo, Hyderabad 1948 - Moats
Operation Polo, Hyderabad 1948
Making History listener Janet Bishop contacted the programme to find out more about the circumstances surrounding the death of a great uncle in Hyderabad in 1948. It appears that he was working for a notorious gun runner called Sydney Cotton and got caught up in the Indian invasion code named Operation Polo in September 1948. Making History consulted Dr Taylor Sherman from Royal Holloway, University of London.
Moats
John Murphy runs a successful brewery at St Peter's Hall near Bungay in Suffolk. Like many historic houses in East Anglia, this wonderful 13th century building has a moat. John contacted Making History to find out why? Making History consulted landscape historian Professor Tom Williamson at the University of East Anglia.
Last on