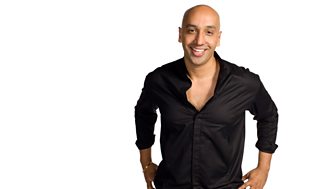 Tommy Sandhu
Tommy Sandhu brings you the perfect Desi breakfast with Bollywood, bhangra, news, sport and you!
Share your story and get it off your chest..good or bad, by calling 'Tommy's Call Centre'

To celebrate 40 years of 'Sholay', we are asking you to vote for your favorite scene.

Actress Nargis Fakhri and Tommy give it their all in a lip-sync battle.

Watch Tommy celebrate Bhangra Britain with the moves you see on a Bhangra Dancefloor.

Listen back to a collection of Desi Island Disc by famous artists from around the world.