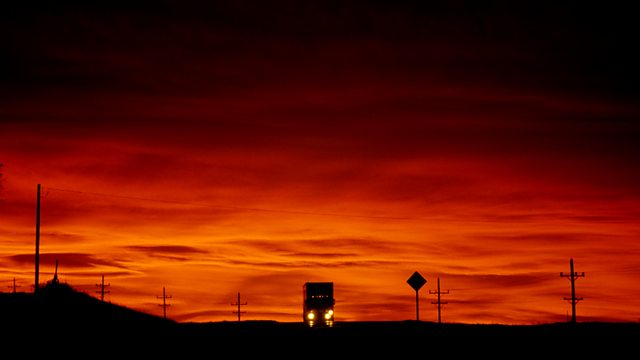 Through the Night
With Susan Sharpe.
Including:
Mahler, Gustav (1860-1911): Symphony No 7 in E minor
Schubert, Franz (1797-1828): Piano Sonata in A minor, D845
Tchaikovsky, Pyotr Il'yich (1840-1893): Violin Concerto in D, Op 35
Dohnanyi, Erno (1877-1960): Suite in F sharp minor, Op 19
Schumann, Robert (1810-1856): 6 Gesange, Op 89
Telemann, Georg Philipp (1681-1767): Domenica', TWV42 D7 (Pyrmonter Kurwoche)
Rosenmuller, Johann (c 1619-1684): Beatus vir qui timet Dominum
Eccles, Henry (?1675-?1745): Sonata
Mozart, Wolfgang Amadeus (1756-1791): Variations in C on Ah, vous dirai-je, Maman, K265
Geminiani, Francesco (1687-1762): Concerto grosso No 3 in B minor (1735)
Chopin, Fryderyk (1810-1849): Nocturne No 1 in B, Op 32
Brahms, Johannes (1833-1897): 3 Songs for chorus, Op 42
Janacek, Leos (1854-1928): Pohadka for cello and piano
Handel, George Frideric (1685-1759): Overture (Agrippina)
Ligeti, Gyorgy (1923-2006): Six Bagatelles for wind quintet
Mozart: Overture (The Marriage of Figaro)
Wagner, Richard (1813-1883), transcr. Liszt: Isolde's Liebestod, S447
Vanhal, Johann Baptist (1739-1813): Concerto for two bassoons
Bach, Johann Sebastian (1685-1750): Komm, Jesu, komm, BWV 229
Beethoven, Ludwig van (1770-1827): Piano Trio No 4 in B flat, Op 11 (Gassenhauer-Trio).
Last on