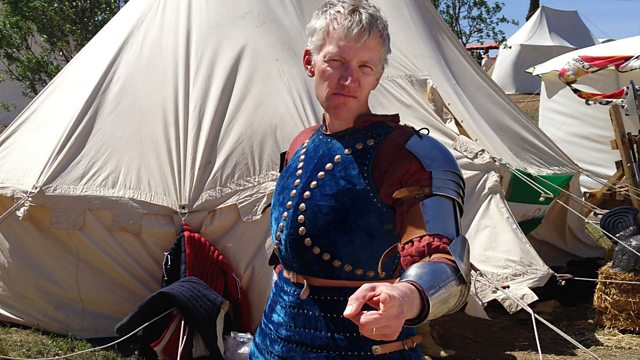 Vikings on the Wirral - The Woking Invalid Prison
Vikings on the Wirral
Brendan and Cathleen Meehan live at Thingwall on the Wirral and they wanted Making History to confirm that the village takes its name from the Viking for a parliament ( a 'thing'). Making History consulted the biologist Professor Stephen Harding at the University of Nottingham who has just finished a DNA project on the blood lines of old, established families on the Wirral and throughout North West England. He explained that parts of the Wirral were settled by Scandinavian Vikings who were expelled from Dublin in 902AD. He confirmed that Thingwall was indeed a place where elders met to discuss the issues of the day and even suggested where this might have been.
The Woking Invalid Prison
Janice Jelley in Billericay has discovered that two members of her family ended up in the Woking Invalid Prison in the 1870's after being convicted of starving one of their wives to death. Janice wanted to know what an Invalid Prison was?
Last on