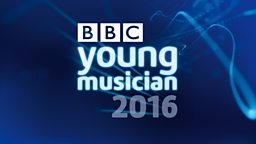 We've announced our Category Finalists' names, plus orchestra and conductor for the final
BBC Young Musician
Showcasing the UK's brightest young musical talent for over 30 years
On iPlayer
This programme is not currently available on BBC iPlayer
On TV
There are no upcoming broadcasts of this programme
Last on
Fri 23 May 2014 19:30
BBC Four
We are pleased to announce the finalists in the BBC Young Musician 2016 Jazz Award
Announcement of BBC Young Musician 2016 Category Finalists!
The 2016 category finalists are:
Keyboard
Jackie Campbell (15) – piano
Tomoka Kan (17) – piano
Harvey Lin (13) – piano
Julian Trevelyan (17) – piano
Yuanfan Yang (19) – piano
Woodwind
Polly Bartlett (17) – recorder
Lucy Driver (17) – flute
Jess Gillam (17) – saxophone
Joanne Lee (15) – flute
Marie Sato (15) – flute
Percussion
Matthew Brett (14)
Hristiyan Hristov (17)
Joe Parks (16)
Tom Pritchard (18)
Andrew Woolcock (16)
Brass
Sam Dye (16) – trombone
Zak Eastop (18) – trumpet
Ben Goldscheider (18) – french horn
Zoe Perkins (17) – trumpet
Gemma Riley (17) – trombone
Strings
Stephanie Childress (16) – violin
Sheku Kanneh-Mason (16) – cello
Charlie Lovell-Jones (16) – violin
Joe Pritchard (16) – cello
Louisa Staples (15) - violin
Here is a link to the full press release with more information and news:
http://www.bbc.co.uk/mediacentre/latestnews/2016/bbc-young-musician
Welcome to BBC Young Musician 2016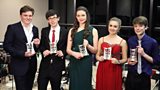 The search for the next BBC Young Musician starts here and will reach its conclusion on 15th May 2016, when three finalists will perform full concertos with a professional symphony orchestra. Once again, BBC Young Musician will be broadcast on BBC Four with complementary coverage on Radio 3, and we're delighted to announce that the BBC Young Musician Jazz Award will also return this year with applications open from the summer of 2015.
At the 2014 final at Usher Hall in Edinburgh, Martin James Bartlett took the title with his performance of Rachmaninov's Rhapsody on a Theme of Paganini, with the BBC Scottish Symphony Orchestra conducted by Kirill Karabits. Fellow finalists Sophie Westbrooke (recorder) and Elliott Gaston-Ross (percussion) also shone in repertoire by Gordon Jacob and David Heath. According to Martin, BBC Young Musician offers "wonderful performance opportunities, a chance to improve with the adjudicators' valuable advice and a huge amount of enjoyment and fun along the way. It was a great journey and I have learnt so much!"
It's clear from just a glance at a list of BBC Young Musician alumni that this has always been a competition that can launch a seriously impressive career. Thomas Adès, Alison Balsom, Nicola Benedetti, Natalie Clein, Michael Collins, Colin Currie, Nicholas Daniel, Benjamin Grosvenor, Stephen Hough, Freddy Kempf, Jennifer Pike and Paul Watkins all competed here. It won't be easy: more than 450 musicians entered in 2014 and the winner will need to excel at five different rounds over several months. But everyone has a chance to be heard at an audition and can receive feedback from a panel of judges. For us, it's wonderful to hear so much inspiring music-making, all around the country. We look forward to welcoming a new group of talented performers as we start our search for BBC Young Musician 2016.
Good luck!
A winner's story - Martin James Bartlett (piano)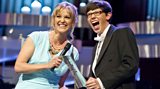 Martin reached the Category Final in 2012, so he knew what to expect when he entered BBC Young Musician 2014. He came back, he says, "to grow and develop not only as a pianist but as a musician. And to have to opportunity to perform for world-class musicians". Making it to the Final, and performing Rachmaninov's Rhapsody on a Theme of Paganini with the BBC Scottish Symphony Orchestra and Kirill Karabits was a whole other experience.  "The most nerve-wracking moment was standing backstage with Kirill, looking into a packed Usher Hall, knowing that in a few moments I would be performing to a panel of distinguished judges and the BBC Four and Radio 3 audiences. When I walked back off stage, I had no recollection of what I had just done. I was concentrating so hard and totally immersed in the music."
Nothing has been quite the same for Martin since that extraordinary night in Edinburgh. "I have had so many wonderful experiences and opportunities since winning. I was one of 27 international artists, alongside Stevie Wonder, Elton John and Nicola Benedetti, to be chosen to record the new version of the Beach Boys song God Only Knows produced by BBC Music. In 2014 I performed at BBC Proms in the Park and this year I will be at the Royal Albert Hall, playing in a Prom with Eric Whitacre and the Royal Philharmonic Orchestra. I have performed concertos at the Queen Elizabeth Hall, Cadogan Hall, St John's Smith Square and Kings Place and made my debut with the Bournemouth Symphony Orchestra. I'll also be performing with the BBC Concert Orchestra at the opening night of this year's Cheltenham Music Festival."
According to Martin, BBC Young Musician is an experience worth having, with or without the prize money, the contract with YCAT and the big career boost that the winner enjoys. "It has been the most wonderful experience of my life. The overwhelming feeling among the other competitors was of comradeship and support, and there were so many exciting, enjoyable moments that I will never forget - I had many laughs and a lot of fun. BBC Young Musician has helped me to mature as a musician, expand my musical horizons and has inspired me to work harder and achieve my dreams." And his advice for those taking part in 2015?  "The music is the most important thing so just go out there and give the best performance you can. Regardless of the result it is a totally life-changing experience. Enjoy every moment!"
Martin will return to BBC Young Musician in 2016 to perform at the Final on 15th May.
A winner's story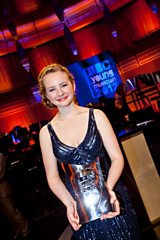 "Every young musician should give it a go, just the experience is worth it."
We caught up with the current holder of the title, cellist Laura van der Heijden, and asked her what the whole BBC Young Musician experience was like for her?