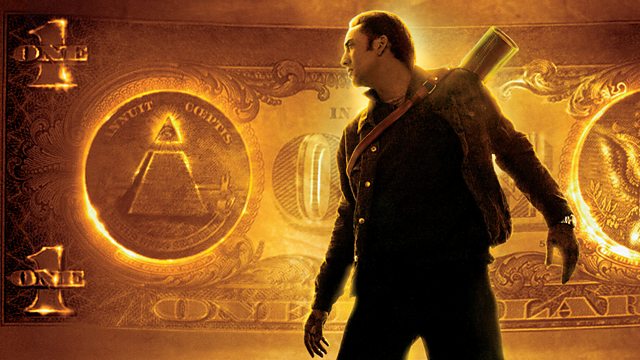 National Treasure
Family adventure following historian Benjamin Franklin Gates, who is descended from a long line of treasure hunters seeking the lost treasure of the Founding Fathers.
Encouraged by a clue provided by his grandfather, and determined to stop a rival treasure hunter, Gates sets in motion a plan to steal the Declaration of Independence and learn the Founding Fathers' secrets.
But with his rival and the FBI in tow, stealing the Declaration is just the beginning...
National Treasure on BBC iPlayer
This programme is not available on BBC iPlayer. Programmes are unavailable for a number of reasons including technical problems, legal or contractual issues or because we do not make all of our content available on BBC iPlayer.
Credits
| Role | Contributor |
| --- | --- |
| Benjamin Franklin Gates | Nicolas Cage |
| Dr Abigail Chase | Diane Kruger |
| Ian Howe | Sean Bean |
| Agent Sadusky | Harvey Keitel |
| Patrick Henry Gates | Jon Voight |
| Riley Poole | Justin Bartha |
| Shaw | David Dayan Fisher |
| John Adam Gates | Christopher Plummer |
| Shippen | Oleg Taktarov |
| Powell | Stewart Finlay-McLennan |
| Agent Johnson | Mark Pellegrino |
| Agent Dawes | Annie Parisse |
| Phil | Stephen Pope |
| Director | Jon Turteltaub |
| Producer | Oren Aviv |
| Producer | Jerry Bruckheimer |
| Writer | Ted Elliott |
| Writer | E. Max Frye |
| Writer | Lowell Ganz |
| Writer | Jim Kouf |