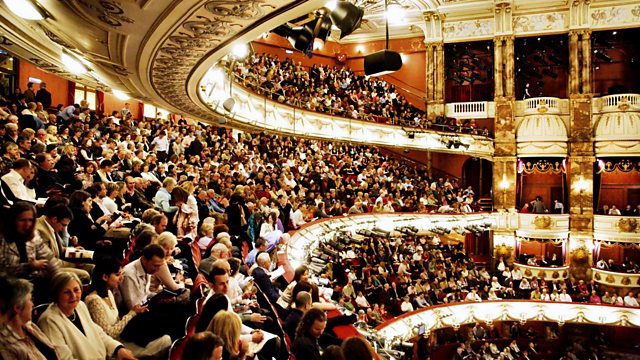 Strauss's Salome
David McVicar's new production for The Royal Opera features Philippe Jordan conducting soprano Nadja Michael as Salome and baritone Michael Volle as Jokanaan.
In Strauss's disturbing one-act opera, based on the play by Oscar Wilde, the adolescent Salome, stepdaughter of King Herod, is attracted to Jokaanan, who rejects him. When the lustful King Herod offers her anything she desires in return for dancing in front of him, she enacts vicious revenge on Jokaanan.
The programme, which includes a discussion of the undercurrents of the opera with the conductor, director and members of the cast, is presented by Suzy Klein.
With Nadja Michael, Michaela Schuster (soprano), Daniela Sindram (mezzo-soprano), Thomas Moser, Joseph Kaiser (tenor), Michael Volle (baritone), Iain Paterson (bass), Andrew Mayor (baritone), Christian Sist (bass), Alan Ewing (bass), Adrian Thompson (tenor), Martyn Hill, Hubert Francis, Ji-Min Park (tenor), Jeremy White, Vuyani Mlinde (bass), Pumeza Matshikiza (soprano).
Orchestra of the Royal Opera House
Philippe Jordan (conductor).
Last on