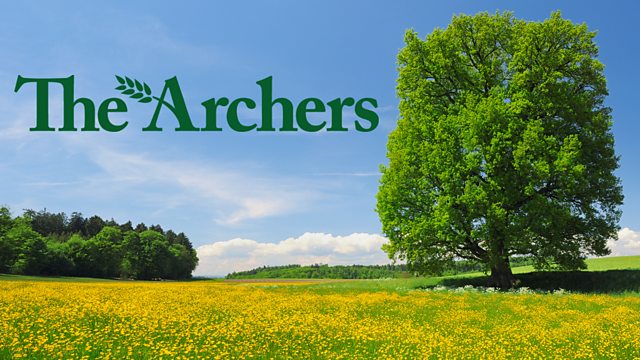 06/05/2008
Tony's injured back is still keeping him out of action. He complains to David that Tom is unsympathetic and the extra responsibility is falling on Pat. Tony unenthusiastically agrees to see a chiropractor.
Pat attempts to rope Susan into the transition community working group. Susan seems keen but later says she and Neil feel the project may be a waste of time so they're not ready to commit.
Susan and David discuss their concerns for Will. They are both certain he has had no involvement in the bird poisoning and are irritated by local speculation and gossip.
Elizabeth and Kathy discuss Nigel's excitement at achieving 'regional wine status'. He hopes to be fully operational in time for English wine week but at the moment he's got two other concerns: getting a dry stone waller to repair the wall by the ha-ha and, more importantly, practising for his team chase. Kathy still can't relax but suggests that Lorna, who has been temporarily covering her, would be a suitable full-time replacement when she departs.
Elizabeth tries to persuade Kathy not to attend the sentencing tomorrow but Kathy says it's just something she has to do. Elizabeth reassures her that everyone will be thinking of her.
Episode written by Simon Frith.
Last on