Further Reading

Diderot, Rameau's Nephew, translated by Margaret Mauldon, edited with an introduction by Nicholas Cronk (Oxford: Oxford World Classics, 2006)

Diderot, Rameau's Nephew and D'Alembert's Dream, translated by Leonard Tancock (Harmondsworth: Penguin, 1976)

Holbach, Paul Henri Thiry, baron de, The System of Nature (Manchester: Clinamen, 1999)

Julien Offray de la Mettrie, Machine Man and Other Writings, translated and edited by Ann Thomson (Cambridge: Cambridge University Press, 1996 [174s])

Stendhal, Love, trans. Gilbert Sale and Suzanne Sale (Penguin, 1975 [1822])

Lucretius, De Rerum Natura

A. C. Grayling, Towards the Light: The Story of the Struggles for Liberty and Rights That Made the Modern West (Bloomsbury Publishing, 2007)

A. C. Grayling, Berkeley: The Central Arguments (Open Court Publishing, 1986)

.

Olivier Bloch, Le matérialisme (Paris: Presses Universitaires de France, 1995), 2nd edition (in French)

Margaret C. Jacob, The Radical Enlightenment: Pantheists, Freemasons and Republicans (London: Allen & Unwin, 1981)

Jonathan Israel, Radical Enlightenment (Oxford: OUP, 2001) and Enlightenment Contested (Oxford: OUP, 2006). Third volume forthcoming.

Ann Thomson, Materialism and Society In The Mid-Eighteenth Century: La Mettrie's Discours Préliminaire (Geneve: Droz, 1981)

C. Warman, Sade: From Materialism to Pornography (Oxford: Voltaire Foundation, 2002)

M.R. Bennett and P.M.S. Hacker, Philosophical Foundations of Neuroscience (Oxford, Blackwell, 2003)

Paul M. Churchland, The Engine of Reason, the Seat of the Soul: A Philosophical Journey into the Brain (Cambridge, Mass: MIT Press, 1995)

Daniel C. Dennett, Consciousness Explained (Boston, Little Brown and Co., 1991)

Jaegwon Kim, Physicalism, Or Something Near Enough (Princeton University Press, 2005)

N. Murphy and W.S. Brown, Did My Neurons Make Me Do It? (Oxford University Press, 2007)

Anthony O'Hear, Philosophy in the New Century (London, Continuum, 2001, especially Chapter 6)
Featured in...
Browse the Enlightenment era within the In Our Time archive.

From Altruism to Wittgenstein, philosophers, theories and key themes.

Browse the 18th Century era within the In Our Time archive.
In Our Time Downloads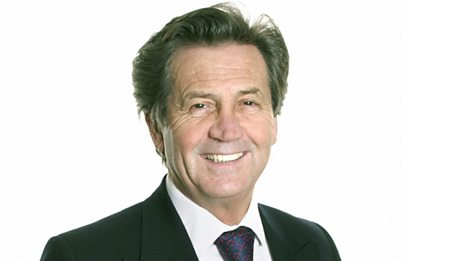 Every episode of In Our Time - available to download to listen to when & where you want.