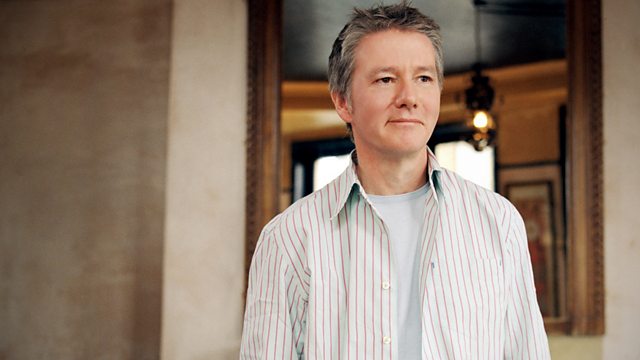 Adam Mars-Jones' Pilcrow, In Bruges starring Colin Farrell
Antonia Quirke – Writer & Critic
Paul Farley – Poet
Liz Forgan – Chair of the Heritage Lottery Fund
In Bruges
Hiding in Bruges after a difficult job, two hit men begin to differ on their views of life and death as they become used to local customs. Directed by Martin McDonagh and starring Colin Farrell, Brendan Gleeson and Ralph Fiennes.
Fram
Fram by Tony Harrison is an epic play which takes us from a contemporary Westminster Abbey to the Arctic ship Fram - or Forward - specially built by the famous Norwegian explorer Fridtjof Nansen who, with his suicidal companion, Johansen, makes a bid on foot for the North Pole in the 1890s. Though incompatible, they share a bear fur sleeping-bag through the long winter. Nansen, still haunted by Johansen's ghost, is appointed to the League of Nations. As a figurehead of Russian famine relief in 1922, he conducts the first celebrity campaign, searching for means, however shocking, to make people care.
Stifter's Dinge
A composition by Heiner Goebbels for five pianos with no pianists, a performance without performers and a play with no actors. The work is inspired by the books of Adalbert Stifter a 19th century Romantic author.
Stifter's Dinger by Heiner Goebbals is at the P3 venue, in London's Marylebone Road
Pilcrow
Adam Mars-Jones' novel is about John Cromer whose 1950s childhood is blighted by Still's disease, a form of juvenile arthritis that fuses the joints together and causes great pain. But this is not a self-pitying tale - John Cromer is above all an intelligent and lively boy with a wide-eyed curiosity about his limited world, who is determined to make something of his life.
Guest Choice: Hex Induction Hour
Poet Paul Farley has been a fan of the band The Fall for more than 20 years. He choose their 1982 album Hex Enduction Hour for his guest choice and explains why he is still a fan.
Last on