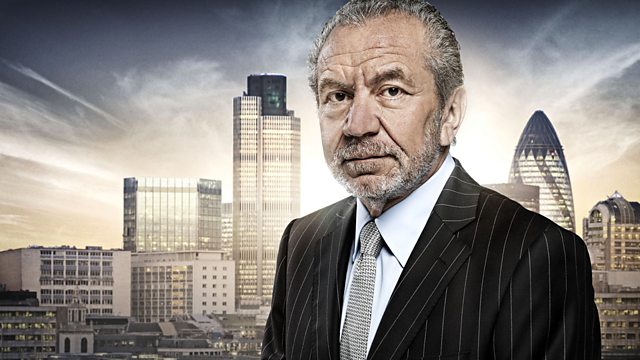 Sir Alan Sugar puts 16 applicants through the job interview from hell. After an explosive boardroom meeting and a tough task in a laundry, the candidates are again woken up at the crack of dawn for their third task. Sir Alan sets them the challenge of running a pub and turning it into a themed restaurant for the day, running a kitchen and serving food to paying customers.
The candidates need to work out their pub demographic and come up with a theme. It could be anything from traditional English bangers and mash to Hungarian, as long as the customers are kept happy. With a lunchtime service beckoning and all the wannabe chefs vying for dominance in the kitchen, will everything go according to plan, and more importantly, will the food and service be up to the discerning tastes of London's diners?
As ever, Nick and Margaret are on hand to report back to Sir Alan in the boardroom, where a third candidate will face that famous finger and hear the dreaded words: 'You're fired!'.
Last on