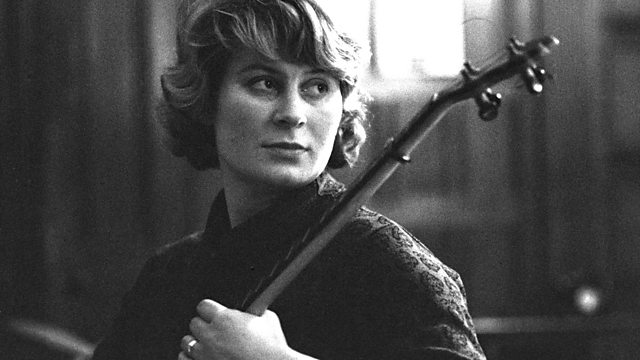 Love Death and the Lady: The Life and Music of Shirley Collins
As part of the Decemberists' Easter Folk curation on 6 Music, Colin Meloy selects Verity Sharp's 2008 profile of the great English folk singer, Shirley Collins.
Born in 1935 in Hastings in an artistic working class family, Shirley came to London where she met and worked with Joan Littlewood and Ewan MacColl. She fell in love with Alan Lomax and in 1959 they journeyed together through the deep south of the United States, collecting songs and music. The material they gathered is now considered crucial to American musical culture. But, while a good deal of attention has been paid to Lomax, Collins's contribution has scarcely been acknowledged. She wrote a fine and funny book about this, 'America over the Water', (described by David Attenborough as 'very touching indeed') and speaks about this time very well.
On her return, she made a series of extraordinary records of English traditional song such as 'Anthems in Eden' and 'Love Death and The Lady'. These connected traditional song with early classical music, but she also worked with jazz guitarist Davey Graham. Joe Boyd produced, John Peel was a great supporter - and Radio 2 broadcast 'Anthems in Eden' in its entirety, as a suite. These recordings are re-released, and seized on by each new generation.
Verity Sharp talks to Shirley Collins and woven into this substantial interview are, as well as her classic recordings, reflections by those with whom she has worked or has influenced, such as the classical singer Catherine Bott and the young folksinger Lisa Knapp.
And, from the archives, there is John Peel, Joan Littlewood, music she collected with Alan Lomax, and some of her own early performances.
Produced by Julian May and first broadcast on BBC Radio 4 in 2008.