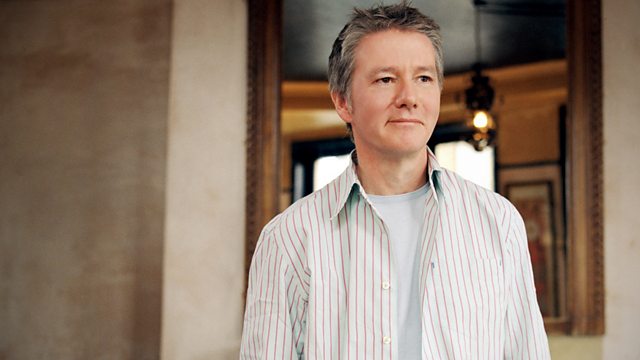 Wolf Totem by Jiang Rong, Best of the Specials
Michael Cockerell – political documentary maker
Louise Doughty - novelist
Maev Kennedy - journalist
Never So Good
Jeremy Irons stars as Harold Macmillan in Howard Brenton's new play at the National Theatre. It charts Macmillan's life from his experiences in the First World War through to his resignation in 1963.
Never So Good is in repertory at the National Theatre in London.
Wolf Totem
This book by Jiang Rong has been a massive bestseller in China, selling over 2 million copies and an estimated 6 million more pirated versions. It's based on the author's own experiences of volunteering to go and live with Mongolian herdsmen in 1967 during the Cultural Revolution. The protagonist of the book, like Rong himself, learns to love the Mongolian Grasslands and becomes obsessed by the wolves who the Mongolians both fear and revere.
Wolf Totem is published by Hamish Hamilton.
Best of the Specials
This album combines all the hits and videos of the iconic ska reggae band.
The Specials The Best Of CD and DVD is released on Monday March 31 by Chrysalis Records.
Guest Choice
Louise Doughty chooses the view from Westminster Bridge as her guest choice and compares the way it looks now with the way Wordsworth described it in his poem Upon Westminster Bridge, written in 1805.
Upon Westminster Bridge by William Wordsworth
EARTH has not anything to show more fair:
Dull would he be of soul who could pass by
A sight so touching in its majesty:
This City now doth like a garment wear
The beauty of the morning; silent, bare,
Ships, towers, domes, theatres, and temples lie
Open unto the fields, and to the sky;
All bright and glittering in the smokeless air.
Never did sun more beautifully steep
In his first splendour valley, rock, or hill;
Ne'er saw I, never felt, a calm so deep!
The river glideth at his own sweet will:
Dear God! the very houses seem asleep;
And all that mighty heart is lying still!
Poppy Shakespeare
Naomi Harris plays Poppy Shakespeare and Anna Maxwell Martin plays 'N' in this television dramatisation of the bestselling novel by Clare Allan which is set in a mental care day hospital and explores the line between sanity and madness.
Last on