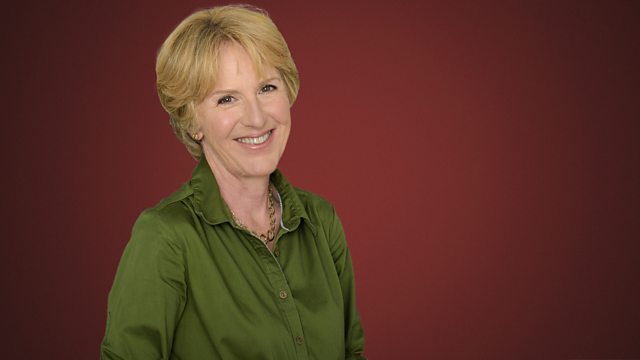 Through the Night
With Jonathan Swain.
4.02am
Anon. (18th century): Gorzkie zale – Planctus de passione for two sopranos, strings and continuo
Olga Pasichnyk, Anna Miklokajczy (soprano)
Arek Golinski, Dymitr Olszewski (violin)
Teresa Kaminska (cello)
Concerto Polacco
Marek Toporowski (organ/director)
4.08am
Chopin, Fryderyk (1810-1849), arr. Kocsis: Mazurka in G minor, Op 63, No 3; Mazurka in C sharp minor, Op 67, No 2
Zsolt Szatmari (clarinet)
Zoltan Kocsis (piano)
4.13am
Rachmaninov, Sergey (1873-1943): Two pieces for cello and piano, Op 2
Monika Leskovar (cello)
Ivana Svarc-Grenda (piano)
4.22am
Handel, Georg Frideric (1685-1759): Figlia mia, non pianger no! (Tamerlano)
Bajazet ...... Nigel Robson (tenor)
English Baroque Soloists
John Eliot Gardiner (conductor)
4.28am
Weber, Carl Maria von (1786-1826): Variationen uber ein Zigeunerlied for piano, Op 55
Niklas Sivelov (piano)
4.34am
Vladigerov, Pancho (1899-1978): Vardar – Rhapsodie bulgare, Op 16
Bulgarian National Radio Symphony Orchestra
Milen Nachev (conductor)
4.44am
Saint-Saens, Camille (1835-1921): Allegro appassionato in C sharp minor, Op 70
Stefan Lindgren (piano)
4.51am
Bersa, Blagoje (1873-1934): Capriccio-Scherzo, Op 25c
Croatian Radio Symphony Orchestra
Mladen Tarbuk (conductor).
Last on