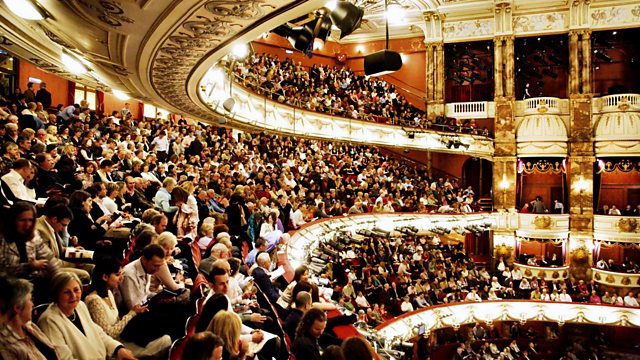 Britten's Peter Grimes
Britten's Peter Grimes
Live from New York, Donald Runnicles conducts a production of the psychological drama whose epic tenor role and orchestral score established Britten as one of the great opera composers of the 20th century.
Peter Grimes, a fisherman living in a small-minded Suffolk village, is as much a misunderstood outsider as a victim of his own weaknesses as he finds himself under suspicion for death of his apprentice.
The programme, which also includes backstage interviews with the artists during the intervals, is presented from New York by Margaret Juntwait, with Ira Siff as guest commentator.
Peter Grimes ...... Anthony Dean Griffey (tenor)
Ellen Orford ...... Patricia Racette (soprano)
Balstrode ...... Anthony Michaels-Moore (baritone)
Mrs Sedley ...... Felicity Palmer (mezzo-soprano)
Auntie ...... Jill Grove (mezzo-soprano)
1st Niece ...... Leah Partridge (soprano)
2nd Niece ...... Erin Morley (soprano)
Bob Boles ...... Greg Fedderly (tenor)
Rev Horace Adams ...... Bernard Fitch (tenor)
Ned Keene ...... Teddy Tahu Rhodes (baritone)
Swallow ...... John del Carlo (bass-baritone)
Hobson ...... Dean Peterson (bass-baritone)
Chorus and Orchestra of New York Metropolitan Opera
Donald Runnicles (conductor).
Last on