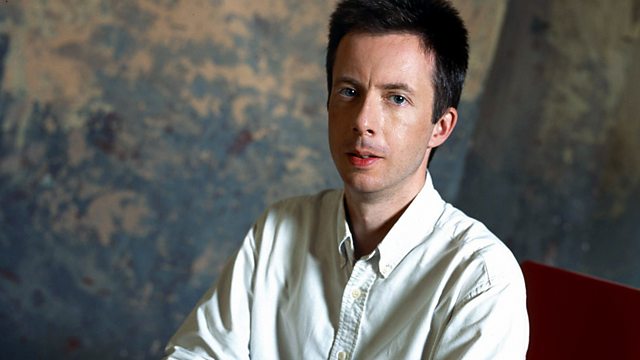 Through the Night
With Jonathan Swain.
5.00am
Locatelli, Pietro Antonio (1695-1764), arr. Bierling: Introduttione Teatrale in F, Op 2 No 4
Geert Bierling (organ)
5.07am
Debussy, Claude (1862-1918): Premiere rapsodie (arr. for clarinet and orchestra)
Kari Kriikku (clarinet)
Finnish Radio Symphony Orchestra
Jukka-Pekka Saraste (conductor)
5.16am
Chopin, Fryderyk (1810-1849): Scherzo No 4 in E, Op 54
Ronald Brautigam (piano)
5.26am
Reicha, Anton (1770-1836): Trio for French horns, Op 82
Jozef Illes, Jaroslan Snobl, Jan Budzak (French horns)
5.36am
Bach, Carl Philipp Emanuel (1714-1788): Heilig, Heilig, Wq 217
Netherlands Chamber Choir
Amsterdam Baroque Orchestra
Ton Koopman (conductor)
5.43am
Stoyanov, Vesselin (1902-1969): Rhapsody
Bulgarian National Radio Symphony Orchestra
Vassil Stefanov (conductor)
5.53am
Chopin: Valse in B minor, Op 69 No 2
Wanda Landowska (piano)
5.57am
Albicastro, Henricus (fl.1700-06): Concerto a 4, Op 7 No 2
Ensemble 415
Chiara Banchini (violin/director)
6.06am
Gluck, Christoph Willibald (1714-1787): Overture (Alceste)
Slovak Radio Symphony Orchestra, Bratislava
Ludovit Rajter (conductor)
6.16am
Szymanowski, Karol (1882-1937): Violin Concerto No 2, Op 61
Edward Zienkowski (violin)
Polish Radio National Symphony Orchestra, Katowice
Michal Dworzynski (conductor)
6.37am
Schmelzer, Johann Heinrich (c.1620-1680): Vesperae sollennes
Gradus ad Parnassum
Concerto Palatino
Choral scholars from Wiener Hofburgkapelle
Konrad Junghanel (director).
Last on