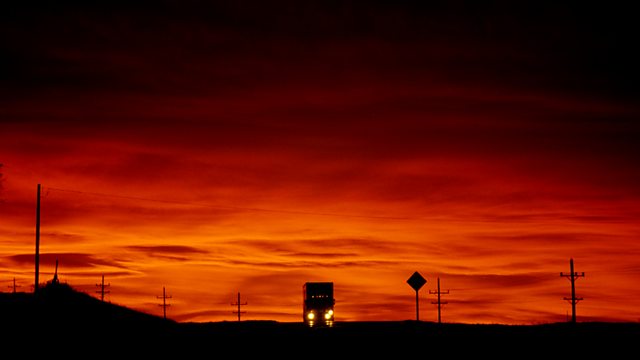 Through the Night
With Jonathan Swain.
4.32am
Mussorgsky, Modest (1839-1881), orch. Rimsky-Korsakov/Labinsky/Serge Liapunov: Songs and Dances of Death
Kolos Kovacs (bass)
Royal Concertgebouw Orchestra
Riccardo Chailly (conductor)
4.51am
Kogoj, Marij (1892-1956): Two pieces (Nos 3 and 4) (Piano Collection)
Bojan Gorisek (piano)
5.00am
Fasch, Johann Friedrich (1688-1758): Sonata in D minor
Amsterdam Bach Soloists
Wim ten Have (conductor)
5.09am
Lubeck, Vincent (c.1654-1740): Prelude in C
Jan Kleinbussink (Holtgrave organ, Bergwerk, Deventer)
5.16am
Obrecht, Jacob (1450-1505): J'ai pris amours a ma devise
5.22am
Buus, Jacques (c.1500-1565): Ricercare
Amsterdam Loeki Stardust Quartet
5.29am
Lassus, Orlande de (1532-1594): Miser, chi speme in cose mortal pone
5.32am
Porta, Costanzo (1528/9-1601): Sub tuum praesidium
Banchieri Singers
Denes Szabo (conductor)
5.35am
Kraus, Joseph Martin (1756-1792): String Quartet No 4 in D
Lysell String Quartet
5.50am
Chopin, Fryderyk (1810-1849): Scherzo No 2 in B flat minor, Op 31
Valerie Tryon (piano)
6.00am
Mozart, Wolfgang Amadeus (1756-1791): Mass in C, K257 (Credo)
Elizabeth Poole (soprano)
Sian Menna (mezzo-soprano)
Christopher Bowen (tenor)
Stuart MacIntyre (baritone)
BBC Singers
BBC Concert Orchestra
Stephen Cleobury (conductor)
6.26am
Mozart, transcr. Reinecke (1824-1910): Piano Concerto No 26, K537 (Larghetto)
6.33am
Reinecke, Carl (1824-1910): Flute Concerto in D minor, Op 283
Matej Zupan (flute)
Slovenian National Radio Symphony Orchestra
David de Villiers (conductor)
6.54am
Fesch, Willem de (1687-1757): Joseph's aria Tremble Shudder at the Guilt (Joseph)
Joseph ...... Claron McFadden (soprano)
Musica ad Rhenum
Jed Wentz (conductor).
Last on