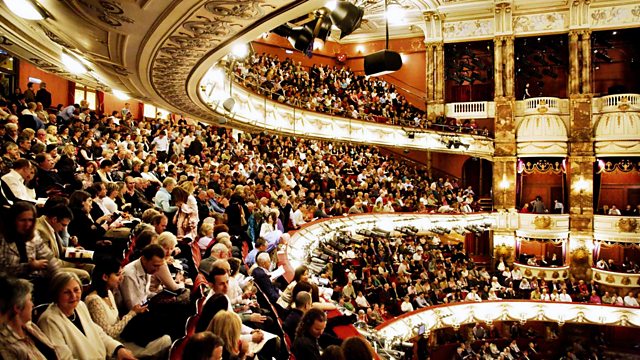 Donizetti's Lucia di Lammermoor
Donizetti's Lucia di Lammermoor
Donizetti's famous tragic heroine is portrayed by one of her greatest recent interpreters, French soprano Natalie Dessay, in a new production directed by James Levine, and broadcast live from New York.
Set in Scotland, Donizetti's opera centres on a tragic love triangle. Lucia and Edgardo secretly become engaged but Lucia is forced by her cruel brother to marry Arturo. She obeys, imagining that Edgardo is unfaithful. But after realising her mistake, Lucia turns mad with anguish.
The programme, which also includes backstage interviews with the artists during the intervals, is presented from New York by Margaret Juntwait, with Ira Siff as guest commentator.
Lucia ...... Natalie Dessay (soprano)
Edgardo ...... Giuseppe Filianoti (tenor)
Enrico ...... Mariusz Kwiecien (baritone)
Raimondo ...... John Relyea (bass)
Alisa ...... Michaela Martens (mezzo-soprano)
Arturo ...... Stephen Costello (tenor)
Normanno ...... Michael Myers (tenor)
Chorus and Orchestra of New York Metropolitan Opera
James Levine (conductor).
Last on