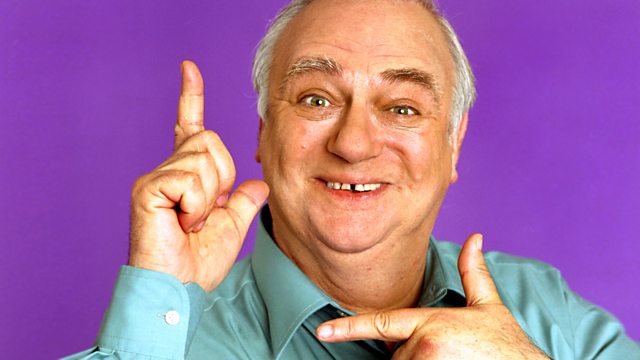 Roy Hudd
Much-loved comedian and actor Roy Hudd talks to Peter Reed about his radio life and times, with behind-the-scenes stories of making his on-air hit shows:
The News Huddlines (06/06/79). Poking fun at topical events and personalities, this series ran for 25 years on BBC Radio 2 when Roy was joined by Chris Emmett and his leading ladies Janet Brown, Alison Steadman and June Whitfield.
The Newly Discovered Casebook of Sherlock Holmes (16/01/1999). Roy dons his deerstalker to investigate 'The Case of the Clockwork Fiend' with June Whitfield.
The Sony Radio Academy Gold award-winning Huddwinks (14/08/86). Chris Emmett and Denise Coffey join Roy for 'Railway '86 - The Movie!': British Rail's new 'Silver Bullet' train ends up as a runaway express to Aberdeen.
Roy also reveals his more dramatic side in Peter Tinniswood's play The Scan (29/09/1999). Compulsive talker Ernest seeks reassurance from a protective nurse. Roy's co-star is Judy Cornwell.
Produced by Mik Wilkojc.
Last on