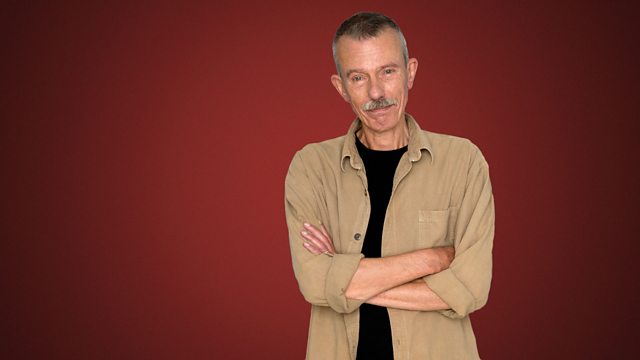 04/03/2008
With Susan Sharpe.
1.00am
Scarlatti, Domenico (1685-1757): Sonata in B minor, Kk 87
Eduard Kunz (piano)
1.07am
Mozart, Wolfgang Amadeus (1756-1791): String Quartet in C (Dissonance)
Ebene Quartet
1.38am
Beethoven, Ludwig van (1770-1827): Piano Sonata No 30
Cedric Tiberghien (piano)
1.57am
Walton, William (1902-1983): Violin Concerto
James Ehnes (violin)
Vancouver SO
Bramwell Tovey (conductor)
2.28am
Mehul, Etienne-Nicolas (1763-1817): Symphony No 1 in G minor
Cappella Coloniensis
Bruno Weil (director)
2.55am
Strauss, Richard (1864-1949): Der Abend
Danish National Radio Choir
Stefan Parkman (conductor)
3.05am
Ravel, Maurice (1875-1937): Trio in A minor for piano and strings
Grieg Trio
3.31am
Grieg, Edvard (1843-1907): Symphonic Dances
Slovak Radio Symphony Orchestra
Ondrej Lenard (conductor)
3.58am
Pezel, Johann Christoph (1639-1694): German Dance Suite
Canadian Brass
4.06am
Heinichen, Johann David (1683-1729): Concerto for flute, bassoon, cello, double bass and harpsichord
Vladislav Brunner (flute)
Jozef Martinkovic (bassoon)
Juraj Alexander (cello)
Juraj Schoffer (double bass)
Milos Starosta (harpsichord)
4.16am
Mozetich, Marjan (b. 1948): Procession
Moshe Hammer (violin)
Douglas Perry (viola)
Henry van der Sloot (cello)
Joel Quarrington (bass)
Raymond Luedeke (clarinet)
James McKay (bassoon)
Joan Watson (horn)
4.31am
Palmgren, Selim (1878-1951): Exotic March
Finnish Radio Symphony Orchestra
George de Godzinsky (conductor)
4.36am
Wagner, Richard (1813-1883): Overture (Tannhauser)
Netherlands Radio Symphony Orchestra
Antoni Ros-Marba (conductor)
4.52am
Liszt, Franz (1811-1886): Sonetto 123 del Petrarca (Annees de Pelerinage, Italie)
Richard Raymond (piano).
Last on