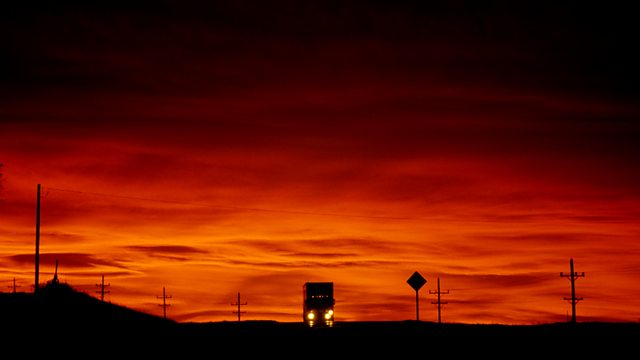 02/03/2008
With Susan Sharpe.
1.00am
Brahms, Johannes (1833-1897): Piano Quartet No 2 in A, Op 26
Julian Rachlin (violin)
Maxim Rysanov (viola)
Torleif Theden (cello)
Itamar Golan (piano)
1.50am
Dvorak, Antonin (1841-1904): Piano Quintet No 2 in A, Op 81
Janine Jansen, Anders Nilsson (violins)
Julian Rachlin (viola)
Torleif Theden (cello)
Itamar Golan (piano)
2.30am
Smetana, Bedrich (1824-1884): Overture (The Bartered Bride)
BBC Concert Orchestra
Barry Wordsworth (conductor)
2.37am
Luolajan-Mikkola, Vilho (b. 1911): Haatanhu (Wedding Folkdance)
Sauli Tiilikainen (baritone)
Markus Lehtinen (piano)
2.41am
Matusic, Frano (b. 1961): 2 Croatian Folksongs
Dubrovnik Guitar Trio
2.47am
Nielsen, Carl (1865-1931): Violin Concerto, Op 33
Silvia Marcovici (violin)
Orchestre National de France
Osmo Vanska (conductor)
3.25am
Haydn, Joseph (1732-1809): Piano Sonata in D, H XVI 37
Paul Lewis (piano)
3.34am
Schumann, Robert (1810-1856): Cello Concerto in A minor, Op 129
Daniel Muller-Schott (cello)
Norwegian Radio Orchestra
Gurer Aykal (conductor)
3.59am
Ravel, Maurice (1875-1937): Alborada del gracioso (Miroirs)
Bengt-Ake Lundin (piano)
4.06am
Lipatti, Dinu (1917-1950): Aubade
Nicolae Maxim (flute)
Radu Chisu (oboe)
Valeriu Barbuceanu (clarinet)
Mihai Tanasila (bassoon)
4.27am
Scarlatti, Domenico (1685-1757): Sonata in E, Kk 380 (Andante comodo)
Ivetta Irkha (piano)
4.32am
Debussy, Claude (1862-1918): 3 chansons de Charles d'Orleans
BBC Singers
4.39am
Chopin, Fryderyk (1810-1849): Scherzo No 3 in C sharp minor, Op 39
Simon Trpceski (piano)
4.47am
Telemann, Georg Philipp (1681-1767): Concerto in D for two horns
Jozef Illes, Jan Budzak (horns)
Chamber Association of Slovakian Radio
Vlastimil Horak (conductor).
Last on