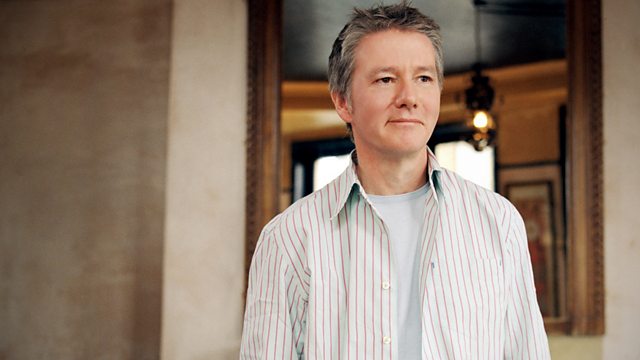 Hanif Kureishi's Something To Tell You, Nicole Kidman in Margot At The Wedding
Margot At The Wedding
Nicole Kidman and Jennifer Jason Leigh star as the sisters at the core of a highly dysfunctional family in this film from Noah Baumbach.
The Vortex
Written when he was only 23, Noel Coward's controversial play about sex and drugs shocked the censor and stormed the west end in 1924 making him an overnight star. Peter Hall has directed this revival starring Felicity Kendal as the glamorous socialite Florence Lancaster and Dan Stevens as her tortured son Nicky - the role Coward wrote for himself.
Banksy
Banksy's graffiti artwork can be seen not only on the streets of London and Bristol but also in Berlin and the West Bank. Although Banksy's true identity is unknown he has always called himself an art terrorist. Now a Knightsbridge gallery is exhibiting his work and the prices paid for his work have shot up astronomically in the last few months. Has he sold out to commercialism?
Something To Tell You
Hanif Kureishi's new book follows the fortunes of a successful middle-aged psychoanalyst who is reflecting on his coming-of-age in 1970s suburbia and his first love and on a brutal act of violence from which he can never escape.
Something To Tell You is published by Faber and Faber
The White Season
BBC 2's new season of programmes explores what it's like to be white and working class in modern Britain. The season opens with Last Orders, a documentary film about a Working Men's Club in the Bradford suburb of Wibsey which is losing membership and going downhill fast.
Also in the season is White Girl, a drama by Abi Morgan (Sex Traffic) starring Anna Maxwell Martin. The story focuses on a dysfunctional white family who, when they relocate to Bradford, find themselves living in an entirely Muslim community. Eleven year Leah makes friends with the Muslim girl next door and is attracted to the ordered existence her friend leads. She decides to emulate her friend and starts to wear a hijab.
Last on