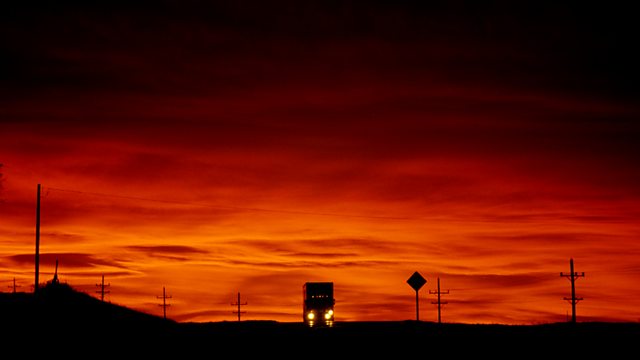 Through the Night
With Susan Sharpe.
4.00am
Bach: Suite in E, BWV 1006a
Konrad Junghanel (lute)
4.21am
Anon (15th century Florence): Canto di lanzi venturieri; Canto ti lanzi sonatori di rubechine; Canto di lanzi venturieri; Canto dei capi tondi; Carro della morte
Ensemble Claude-Gervaise
Gilles Plante (director)
4.29am
Canteloube, Joseph (1879-1957): Brezairola (Songs of the Auvergne)
Yvonne Kenny (soprano)
Melbourne Symphony Orchestra
Vladimir Kamirski (conductor)
4.34am
Franck, Cesar (1822-1890): Choral for organ No 3 in A minor, M 40
Ljerka Ocic (organ)
4.46am
Schubert, Franz (1797-1828), arr. Schonherr: Marche militaire No 1 in D, D733
Edmonton Symphony Orchestra
Uri Mayer (conductor)
4.52am
Chopin, Fryderyk (1810-1849): Nocturne in C minor, Op 48 No 1
Llyr Williams (piano).
Last on