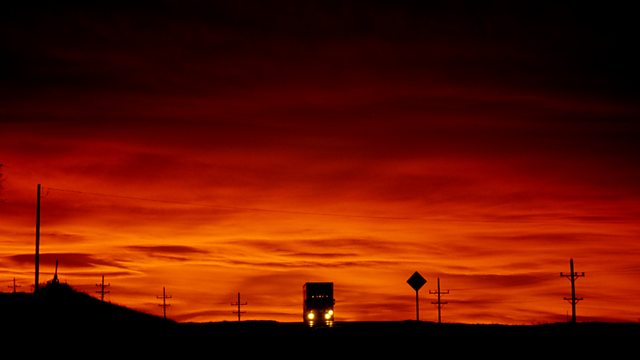 01/03/2008
Susan Sharpe introduces music, beginning with performance of Verdi's Macbeth.
1.00am
Verdi, Giuseppe (1813-1901): Macbeth (1865 revision, with final scene from 1847 version)
Lady Macbeth ...... Sylvie Valayre (soprano)
Macbeth ...... Andrzej Dobber (baritone)
Banquo ...... Stanislav Shvets (bass-baritone)
Macduff ...... Peter Auty (tenor)
Malcolm ...... Bryan Griffin (tenor)
Doctor/Servant/Herald ...... Richard Mosley-Evans (bass-baritone)
Lady-in-waiting ...... Svetlana Sozdateleva (soprano)
Assassin ...... Douglas Rice-Bowen (bass-baritone)
A Lady ...... Julie Pasturaud (mezzo-soprano)
Glyndebourne Chorus
London Philharmonic Orchestra
Vladimir Jurowski (conductor)
3.24am
Vivaldi, Antonio (1665-1741): Concerto in C for two guitars and orchestra
Maya Le Roux-Obradovic, Zoran Krajisnik (guitars)
Sinfonietta Belgrade
Aleksandar Vujic (conductor)
3.38am
Grieg, Edvard (1843-1907): Lyric Suite (arr. for orchestra from Book 5, Lyric Pieces, Op 54)
Bergen Philharmonic Orchestra
Ole Kristian Ruud (conductor)
3.57am
Schubert, Franz (1797-1828): 16 Landler for piano (17 Landler, D366)
Ralf Gothoni (piano)
4.09am
Part, Arvo (b. 1935): Spiegel im Spiegel
Morten Carlsen (viola)
Sergej Osadchuk (piano)
4.17am
Baranovic, Kresimir (1894-1975): Gingerbread Heart Ballet Suite
Croatian Radio and Television Symphony Orchestra
Mladen Tarbuk (conductor)
4.32am
Brahms, Johannes (1833-1897): Variations on a Theme by Haydn, Op 56a
BBC Scottish Symphony Orchestra
Marc Albrecht (conductor)
4.51am
Spohr, Louis (1784-1859): Fantasy, Theme and Variations in B minor on a Theme of Danzi, Op 81
Laszlo Horvath (clarinet)
New Budapest String Quartet.
Last on