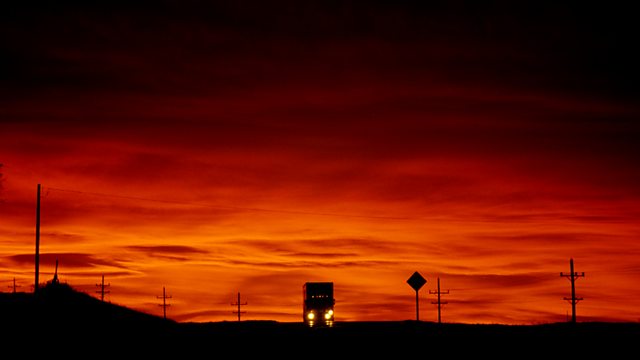 Through the Night
With Susan Sharpe.
5.00am
Shostakovich, Dmitri (1906-1975): Festive Overture, Op 96
Edmonton Symphony Orchestra
Uri Mayer (conductor)
5.06am
Compiled by Alfonso X (el Sabio) (1221-1284): Rosa das rosas (Cantigas de Santa Maria)
Concanentes
5.13am
Abel, Carl Friedrich (1723-1787): Symphony in D, Op 10 No 5
La Stagione Frankfurt
Michael Schneider (conductor)
5.23am
Mozart, Wolfgang Amadeus (1756-1791) : 12 Variations on Ah! Vous dirai-je, maman, K265
Yur-Eum Woodwind Quintet
5.35am
Bach, Carl Philip Emanuel (1714-1788): Sonata in G minor, Wq 70 No 6
Wim Diepenhorst (organ)
5.49am
Haydn, Joseph (1732-1809): The heavens are telling (The Creation, H XXI 2)
Toronto Mendelssohn Choir
Roy Thomson Hall Orchestra
Elmer Iseler (conductor)
5.53am
Arnold, Sir Malcolm Henry (b. 1921), arr. Paynter: Little Suite No 1 for brass band, Op 80
Edmonton Wind Ensemble
Harry Pinchin (conductor)
6.01am
Scarlatti, Domenico (1685-1757), arr. Kain: Sonata in F, K518
Guitar Trek
6.06am
Glick, Srul Irving (1934-2002): Divertimento for string orchestra
13 Strings of Ottawa
Brian Law (conductor)
6.25am
Beethoven, Ludwig van (1770-1827): Piano Concerto No 3 in C minor, Op 37
Christian Zacharias (piano)
Academie Beethoven
Jean Caeyers (conductor).
Last on